IM Johannes Haug won the Stavanger Chess Challenge in convincing style after finishing with four straight wins having lost the 5th round against IM Mads Vestby-Ellingsen. Top seed GM Benjamin Arvola Notkevich finished 2nd while Vestby-Ellingsen battled his way to the podium after a hard fought draw against FM Andreas Tryggestad in the last round.

In the 8th round the two Offerspill players clashed in a highly anticipated game. IM Johannes Haug played with the White pieces against FM Lucas Ranaldi in a game where Black sacrificed a pawn early un, but Lucas was never able to work up full compensation and ended up as another one of Johannes' victims. Haug has shown tremendous form lately and took a big step towards overall victory with this fine win: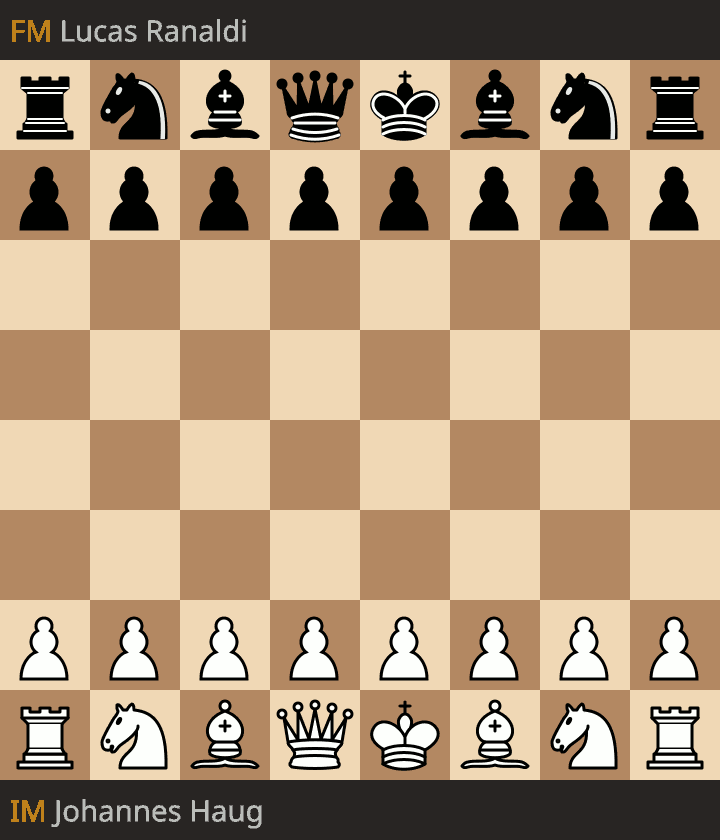 Lucas bounced back after this setback and finished the tournement in style with the following win against local player Aleksander Fossan:

Stavanger Chess Challenge hosted a young and exciting field of players. One of these young and promising players is the Oslo based Axel Tunsjø. Tunsjø drew several titled players, among these was IM Tor Fredrik Kaasen. In their encounter Tunsjø was much better in the final position but accepted a draw when he could grab another pawn - a sign of too much respect? A well timed draw offer from Kaasen against an opponent who gained a colossal amount of ELO points during the tournement: +80. Well done to Axel Tunsjø!

See full results from the tournement here.
Play through all games on Lichess.