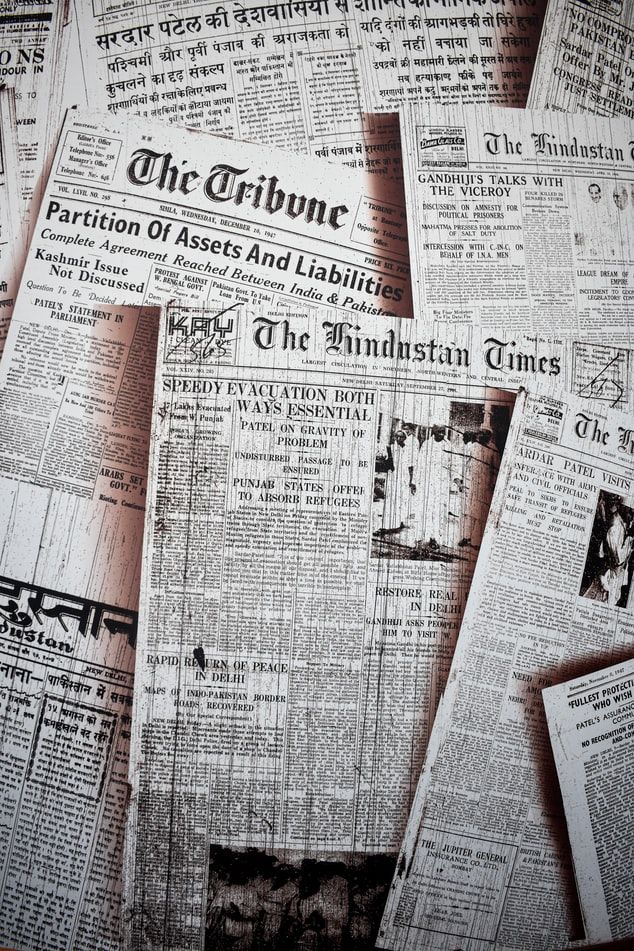 We are back with a short update on this week's events.
Magnus Carlsen on Unibet and the future of chess
Recently journalist and GM Jonathan Tisdall interviewed world champion Magnus Carlsen for the Norwegian Chess Federation magazine "Norsk Sjakkblad", but conducted parts of the interview in English. The full interview will be available for all members of Offerspill when they receive the latest edition of "Norsk Sjakkblad", but it is well worth your time to check out this fascinating interview beforehand.
The interview is a great reaed with Magnus talks all things chess, betting, Fischer Random - and fantasy football, of course. Click here for the English version.
TalentOffer Cup - semifinals
Congratulations to the winners of the semifinals - GMs Aryan Tari and Johan-Sebastian Christiansen. While Aryan had reasonably good control against fellow GM Jesper Thybo, JS really had to scramble to get over the line against IM Linus Johansson.
In the end JS won the match 5,5 - 4,5 after saving a seemingly difficult endgame in the last game - drama! You can watch our stream on YouTube - you don't want to miss this one. If you can't wait to see what kind of trouble JS managed to create for himself in the final game you can watch a clip of that here. Plenty of credit goes to both players for a phenomenal fight!
Finals
GM Aryan Tari will play GM Johan-Sebastian Christiansen in the much-anticipated final of TalentOffer Cup.

GM Jesper Thybo and IM Linus Johansson will fight for the bronze in their match on Wednesday the 18th of November at 19:00 CEST. As usual Offerspill will cover the match with a live stream on Twitch with a duo of bumbling baboons - "experts" Nilsen & Haarr.
The final has been scheduled for Thursday the 19th of November at 19.00 CEST. We will provide live coverage on Twitch, of course.
Top Chess Engine Championship
There was a time when players could come up with new and exciting ideas in the early phases of the game - nowadays most of the new ideas stem from computer games or analysis. This computer tournament is organized by Chessdom, and online broadcaster, and entails a tournament where "games are played strictly between computer chess engines created by different programmers.".
English top player and GM Matthew Sadler reports regurlarly from the Top Chess Engine Championship (TCEC) on Twitter and recently posted the following beautiful idea found by Leela Zero:

Sadler explains the idea in his tweet and commends the computer for finding a seemingly "new" idea - a rare treat.
Another stunning idea was provided by the well-known engine "Komodo" in a game of Fischer Random versus "RubiChess":

If you'd like to follow the tournament more closely we recommend visiting their website here.
Sämisch - Offerspill Thematic Tournament
In a new series of tournaments, included in the Offerspill Online League, the club offers thematic tournaments on Sunadys. This time it was time for the complex and ambitious Sämisch variation against the King's Indian Defence. A short introduction of the opening with recommendations for both sides is available on YouTube.
Before the tournament Gvein was announced as the new leader of the Offerspill Online League - maybe that changed after this tournament? Results are updated regurlarly here.

LaraJ won the tournement in the end after a great performance that included a win against the higher rated player General-Disarray.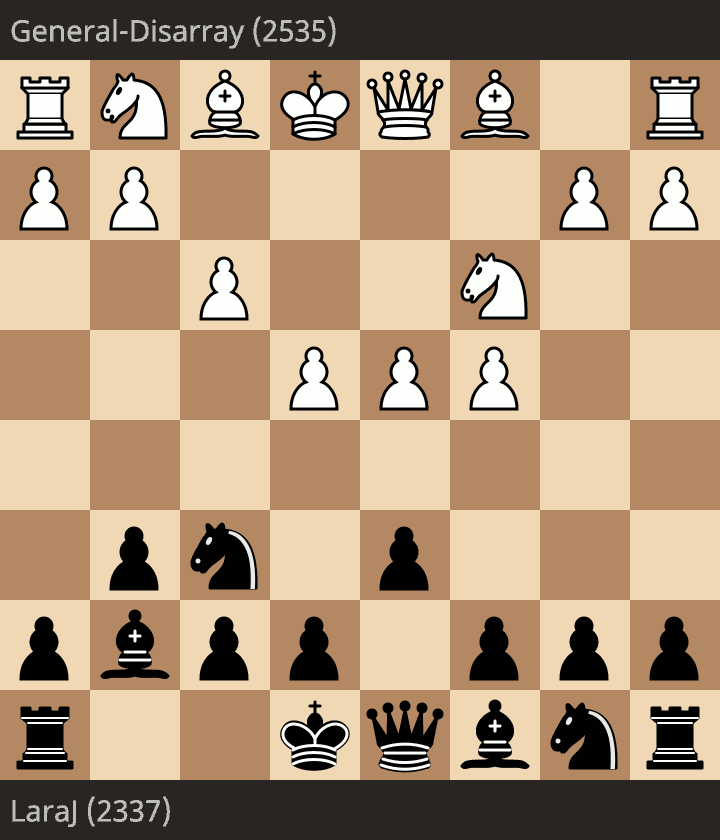 Upset of the week
Last week we wrote about how cbruvold managed to upset a significantly higher rated opponent in a fine win - this week she did it again! After a super-aggressive opening from Madland91, cbruvold slowly took over the initiative and launched a deadly counter-attack ending in a beautiful mate - a demonstration in efficient counter-attacking play from cbruvold!

Full results from the tournament can be viewed on Lichess.
Next week there is another thematic tournament - this time the theme will be classical variations in the King's Indian Defence. We already posted a video on YouTube - check it out if you want a head start!