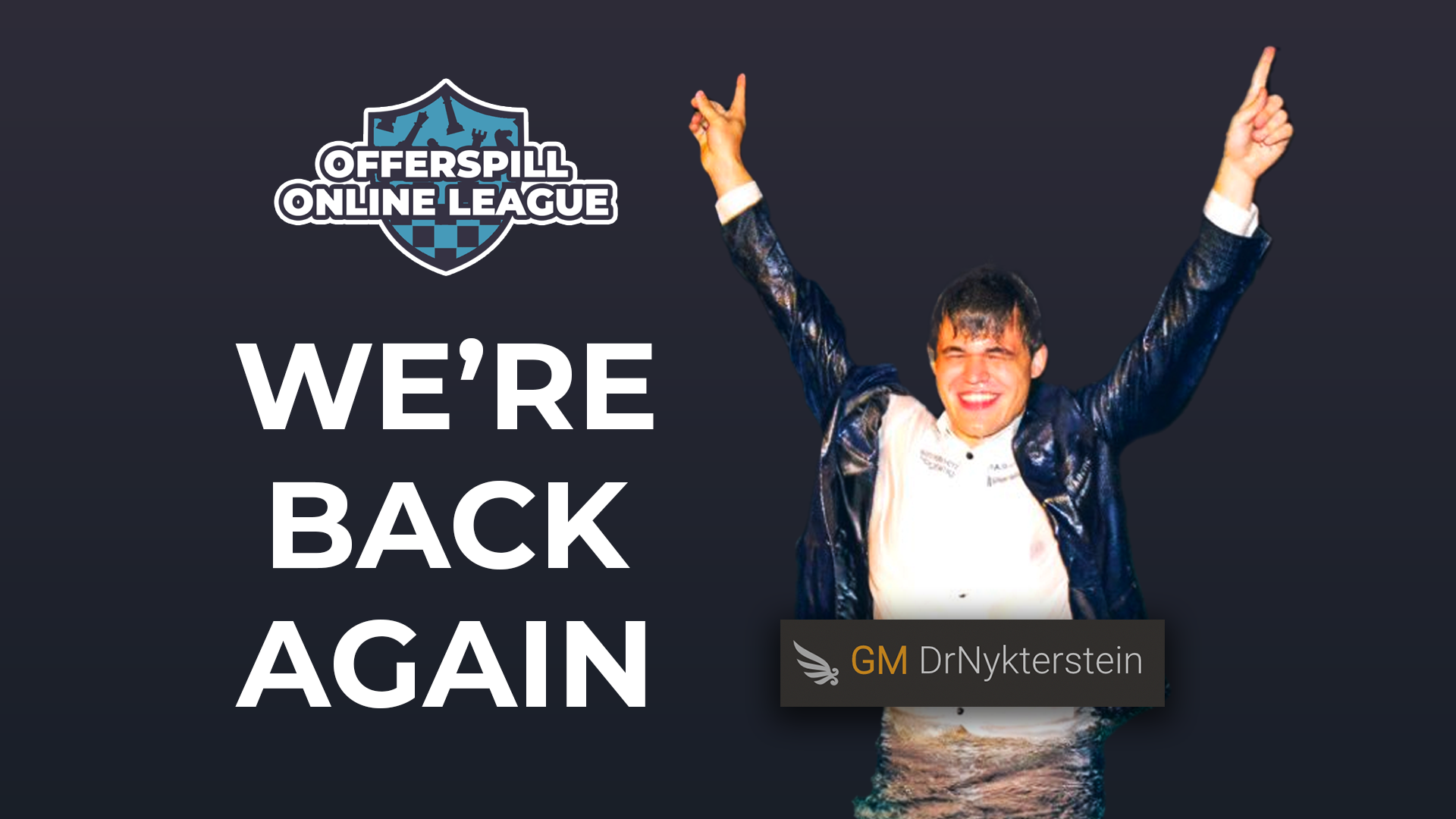 It's been a while but we're finally back with another season of the Offerspill Online League.
If you haven't participated in the league yet, now is the time! Earn achievements, gain experience points, and win prizes in this immersive online chess experience.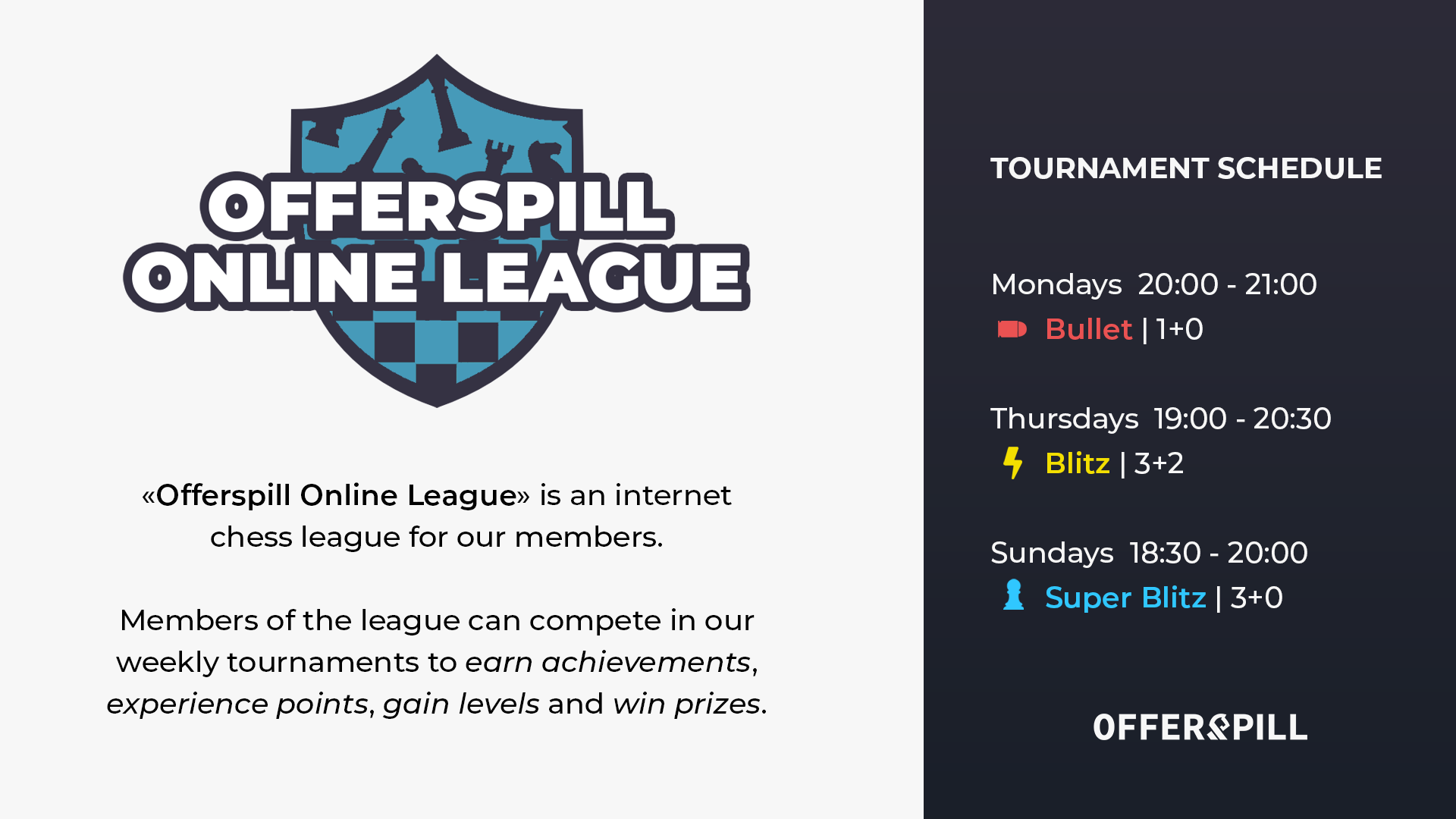 ℹ️
Mondays | 20-21 | Bullet | 1+0
Thursdays | 19-20.30 | Blitz | 3+2
Sundays | 18:30-20.00 | SuperBlitz | 3+0
Not only can you win cool prizes but it's also known that a certain world champion is a frequent participant in the bullet portions of the Online League 😏.
Read all about the Offerspill Online League here.
If you're a member of Offerspill but not part of our private Facebook group, click here to join.
See you in there!