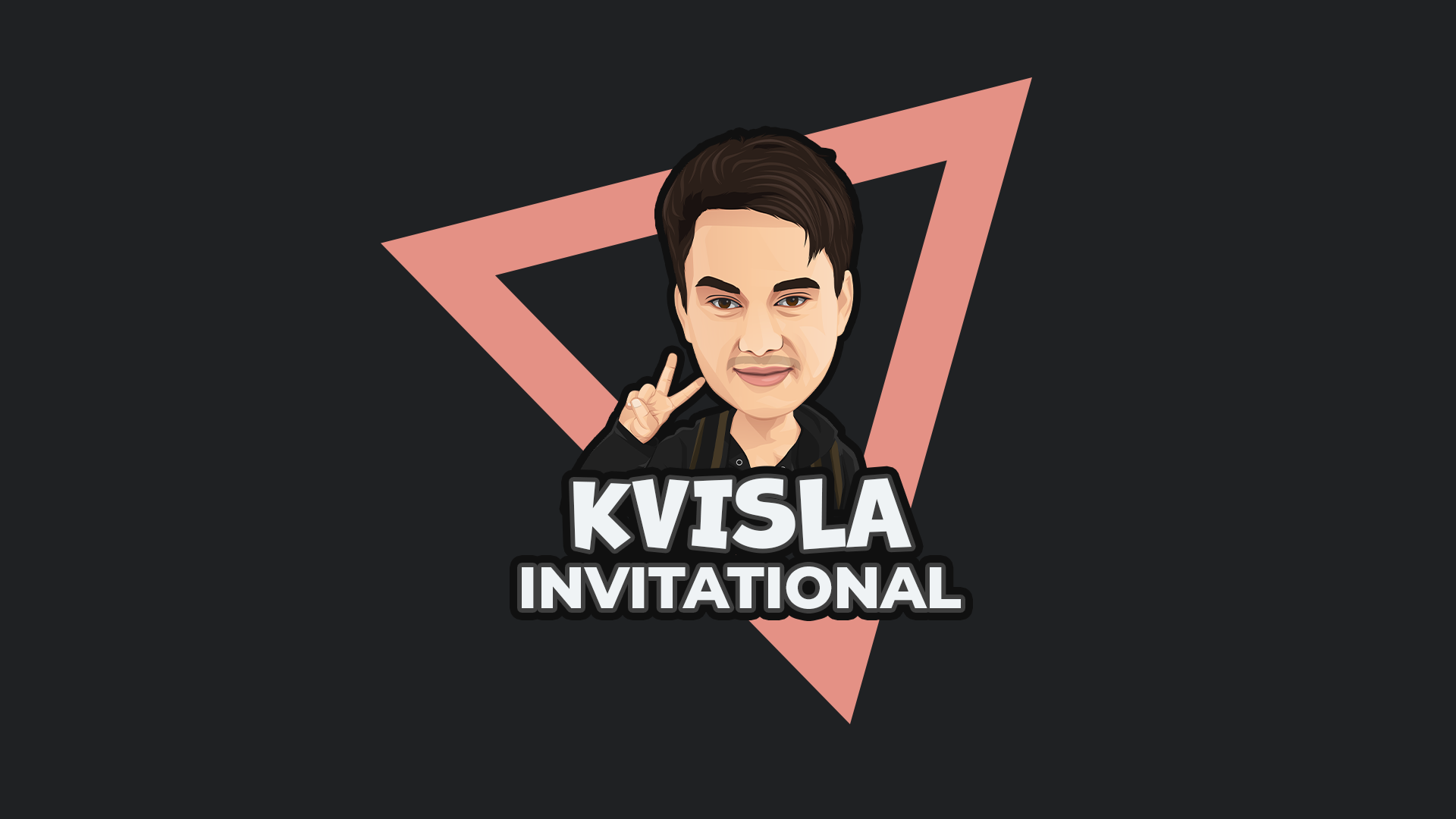 We're proud to announce our next over-the-board tournament; the "Kvisla Invitational".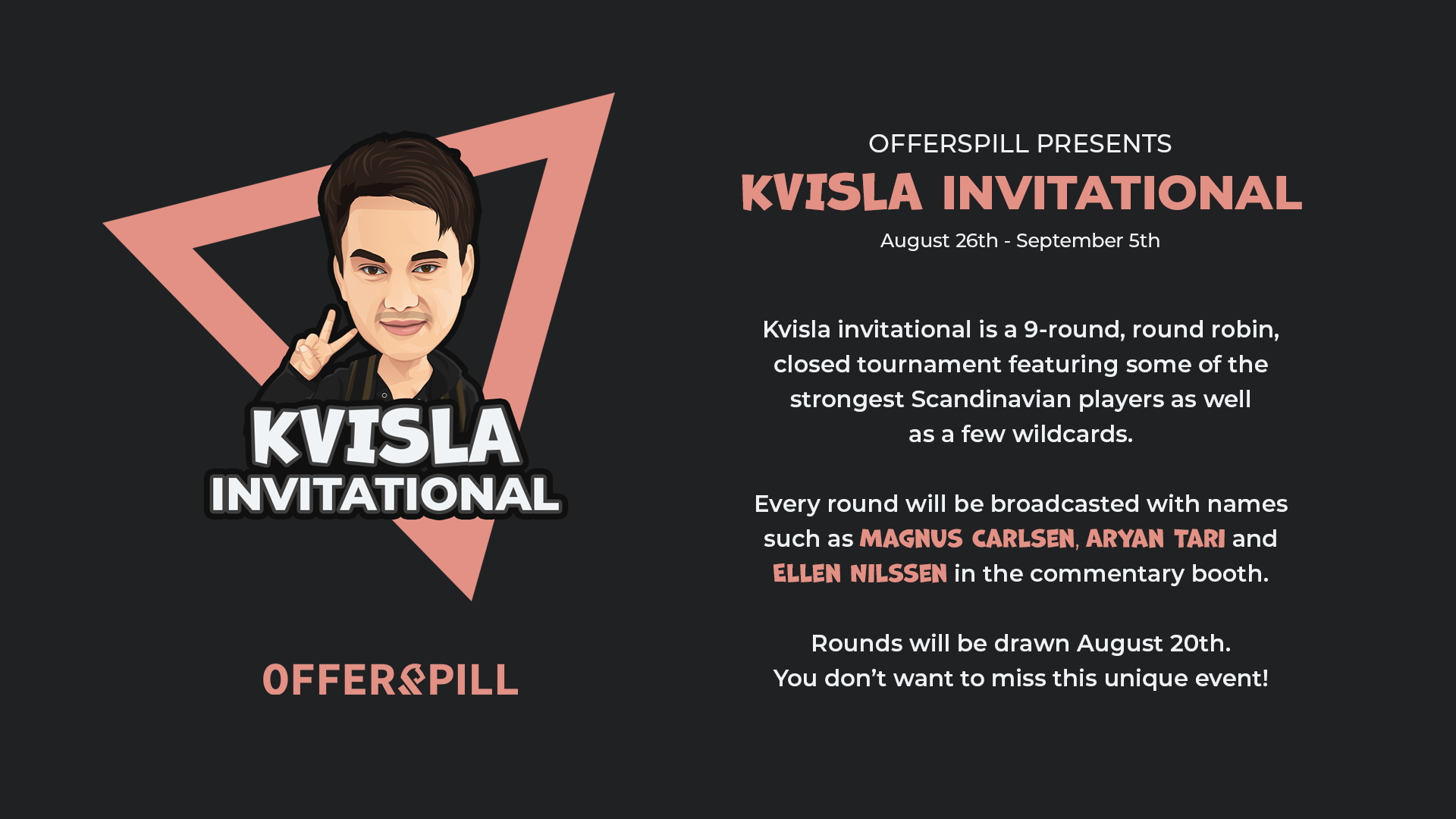 On August the 26th an exclusive, invite only, tournament takes place in the Norwegian Chess Federations own venue "Sjakkhuset". Kvisla Invitational is a 9-round, round robin, tournament featuring some of the strongest Scandinavian players as well as a few wildcards.

We will be broadcasting every round live and you will have the pleasure of following the games with commentary by none other than the world champion himself and names like grandmaster Aryan Tari and our favorite Danish friend Ellen Nilssen.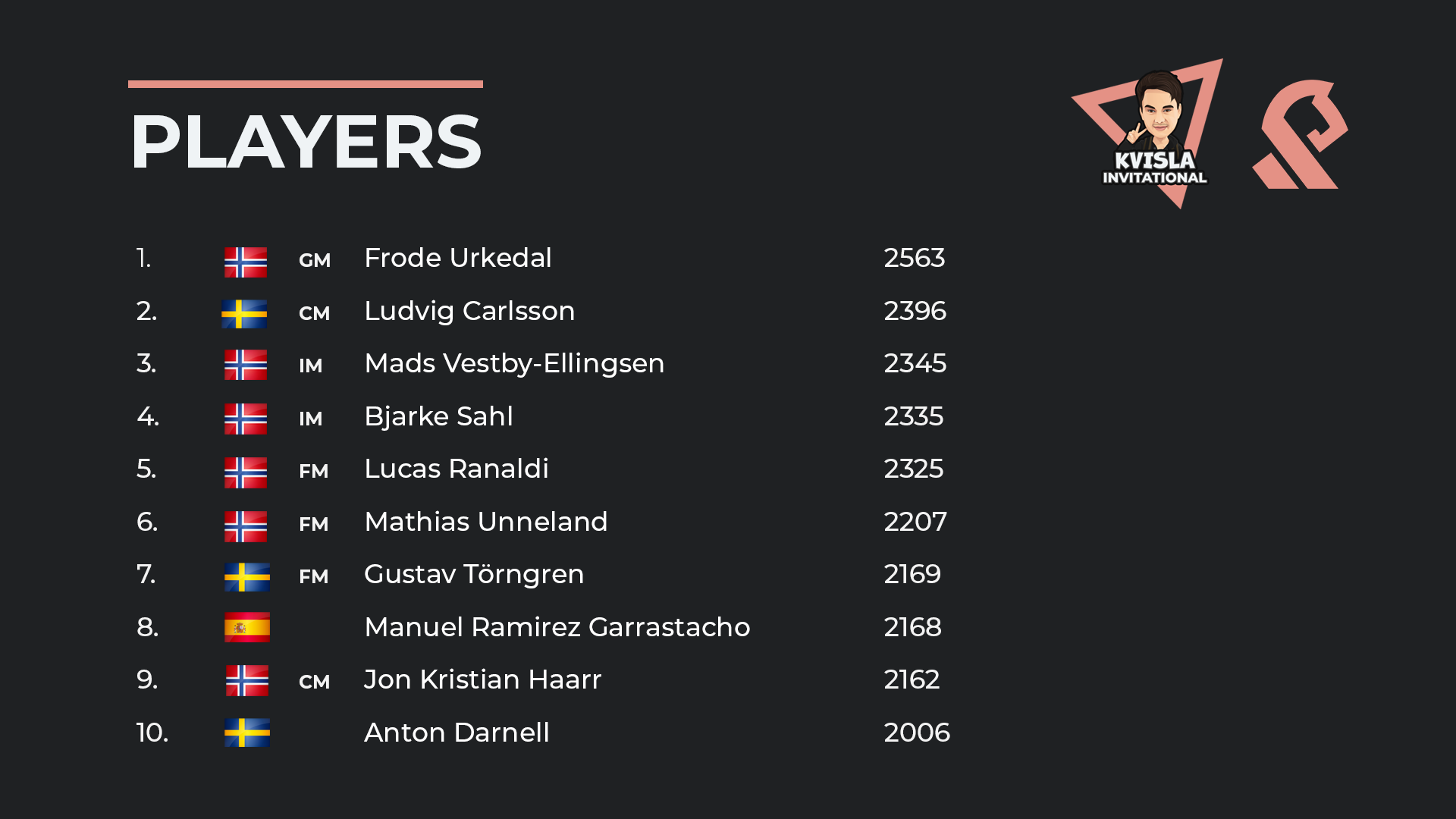 Be sure to tune in to www.twitch.tv/offerspillsk to follow all the games. The event starts on Thursday the 26th and ends on Sunday September 5th.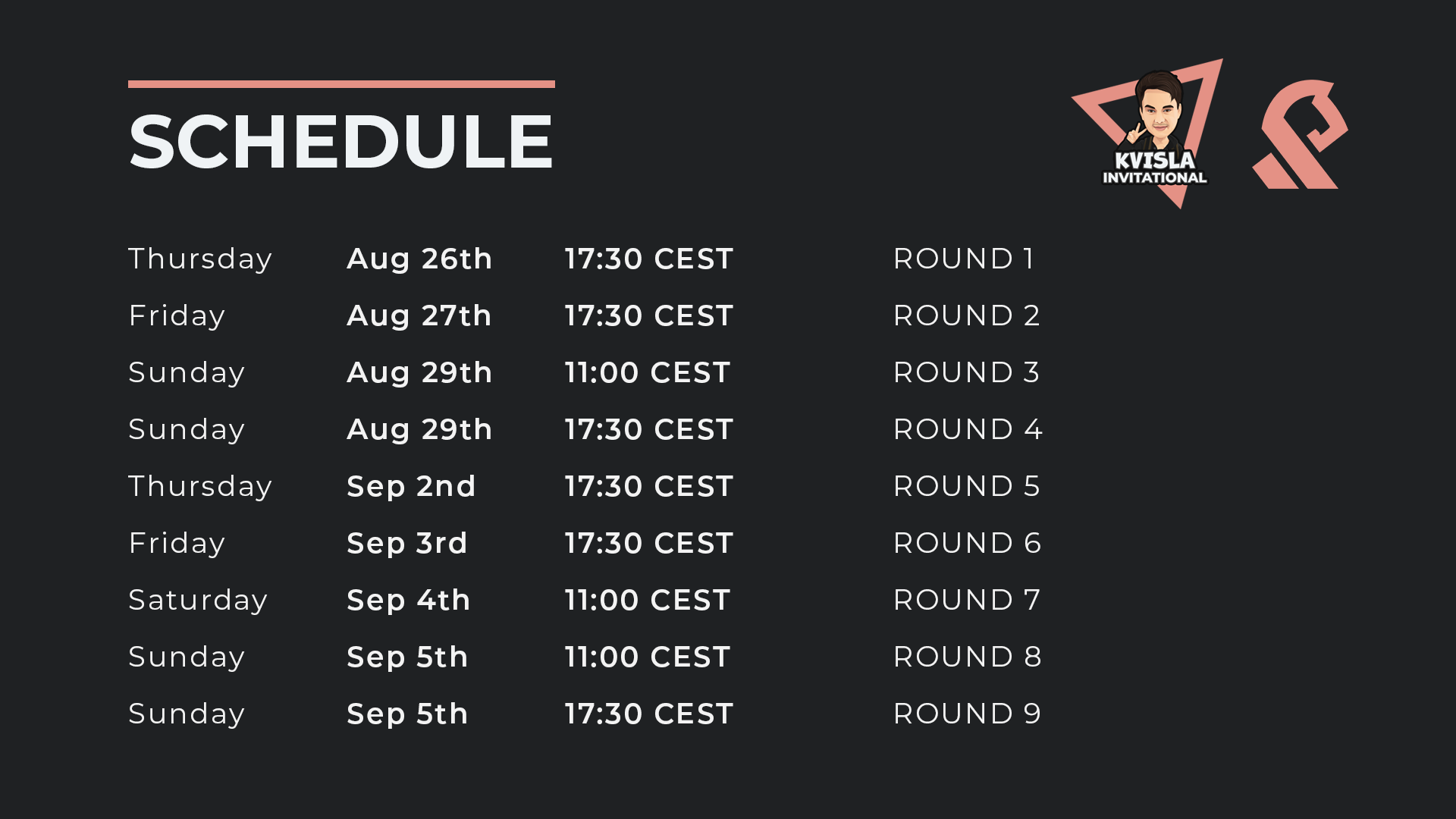 You don't wanna miss this one!

Follow our socials to stay up to date with on site content and updates along the way.

https://www.facebook.com/OfferspillSK
https://twitter.com/offerspill
https://www.twitch.tv/offerspillsk