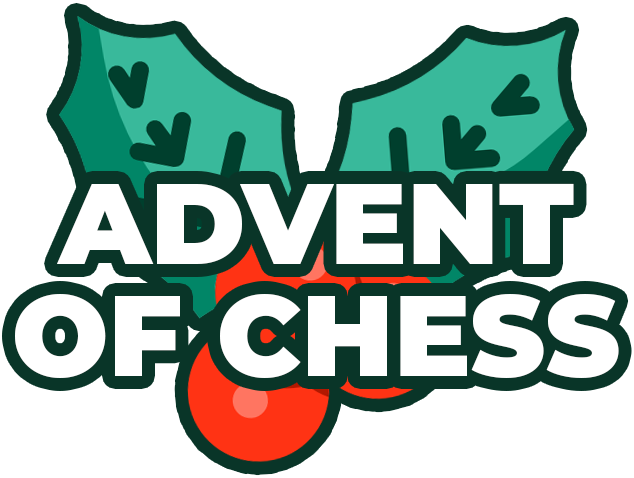 We are repeating the success from last year and will also this year have an advent calendar with 24 chess puzzles – one for each day in December until Christmas Eve.
This year you must create a user on the website and submit answers directly there. Each correct answer gives one (1)  "lottery ticket" to the final draw for a signed chess board by Magnus Carlsen, so be sure to answer as many puzzles as you can. This year we also have a leaderboard showing who has solved the most problems!

Check out the website and create a user now at https://www.adventofchess.com/
Good luck and have a wonderful Advent!