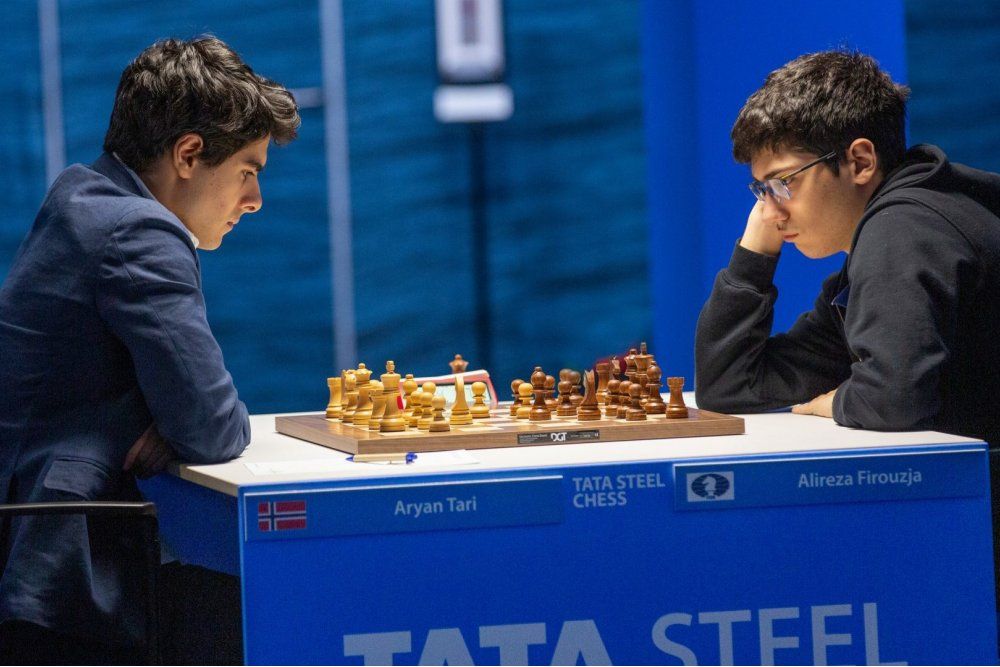 February is approaching and with it, hopefully, some good news in relation over-the-baord chess. In the meantime we can enjoy updates from the Tata Steel Masters and the Quarantine League.
Remember to follow Offerspill on social media for frequent updates on club activities, news and other content.

Facebook | Twitter | Twitch | Instagram
Tata Steel Masters
Our previous update covered the first two rounds of the prestigious Tata Steel Masters in Wijk aan Zee. Since then we have seen a lot of action with a bunch of surprising results on the way.
Standings after round 7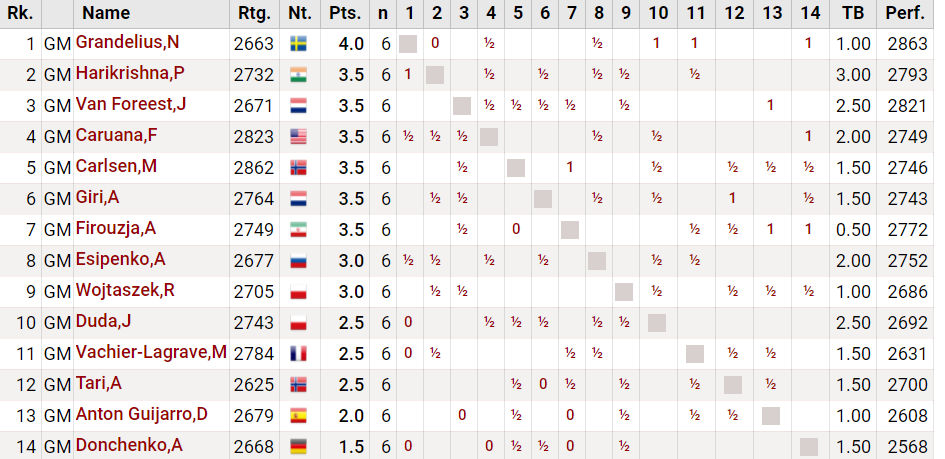 Round 8
An action packed round with a lot of highly anticipated games including the defending champion Fabiano Caruana facing off against Anish Giri, while World Champion Magnus Carlsen had to deal with high-flying Russian youngster Esipenko. Also, Alireza Firouzja was paired against the always creative Harikrishna.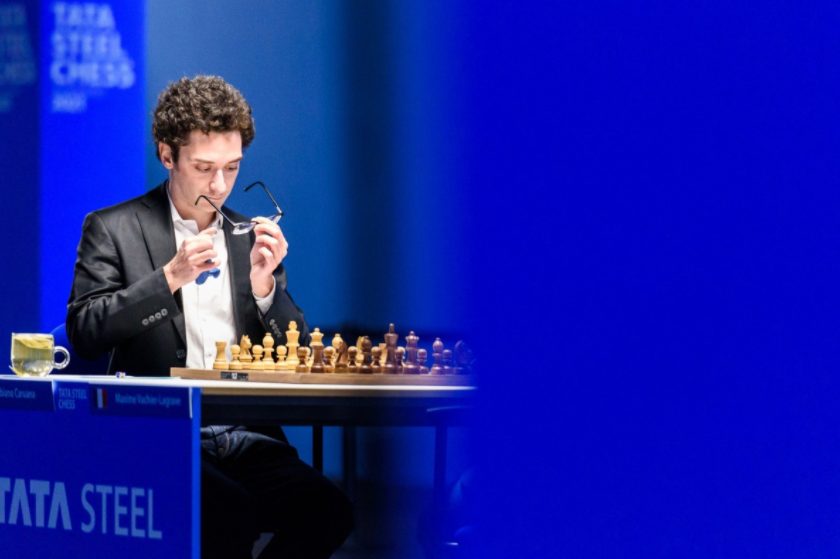 Esipenko shocks the World Champion
Even top grandmasters can make mistakes. Usually, this rule doesn't apply to Magnus Carlsen. Today it did. The 18 year old Esipenko showed no fear when sacrifing a pawn early in the opening against Magnus' Najdorf variation. In his first classical game against the World Champion the Russian scored a brilliant win with brilliant moves such as 17.Ncxb5! which gave an overwhelming position. Esipenko converted in fine style, as you can see below. This must be one of the most spectacular upsets in the history Wijk aan Zee top tournaments.
Esipenko - Carlsen

A brilliant triumph for Esipenko and a significant set back for Carlsen - a tournament win looks unlikely and will require that the champion finds his mojo immediately.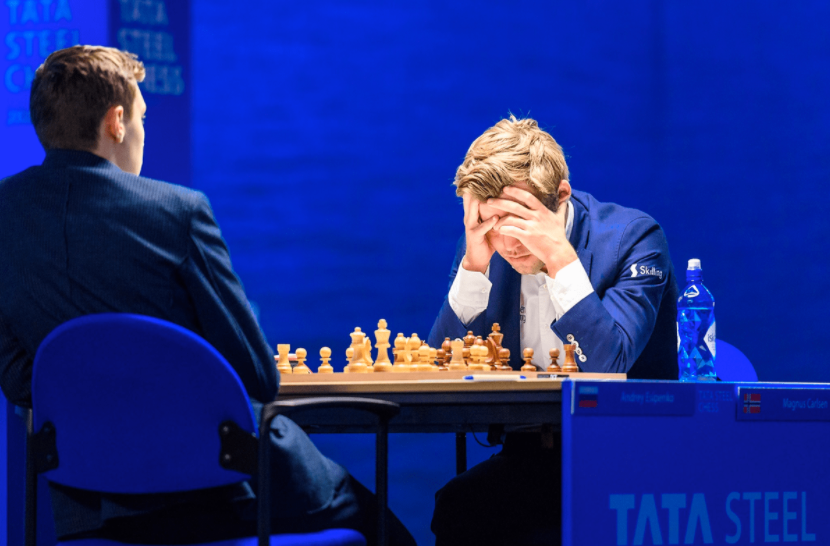 Firouzja dazzles
Alireza Firouzja has really picked up the pace following a slow start at the Tata Steel Masters. After beating Duda in round 7 he even made the Exchange Slav variation look like a fun opening in his round 8 game against Harikrishna. Firouzja manages to make even the most solid of openings look like sharp attacking weapons and deservedly is the sole leader of the tournament going into the 2nd rest day (25.01.).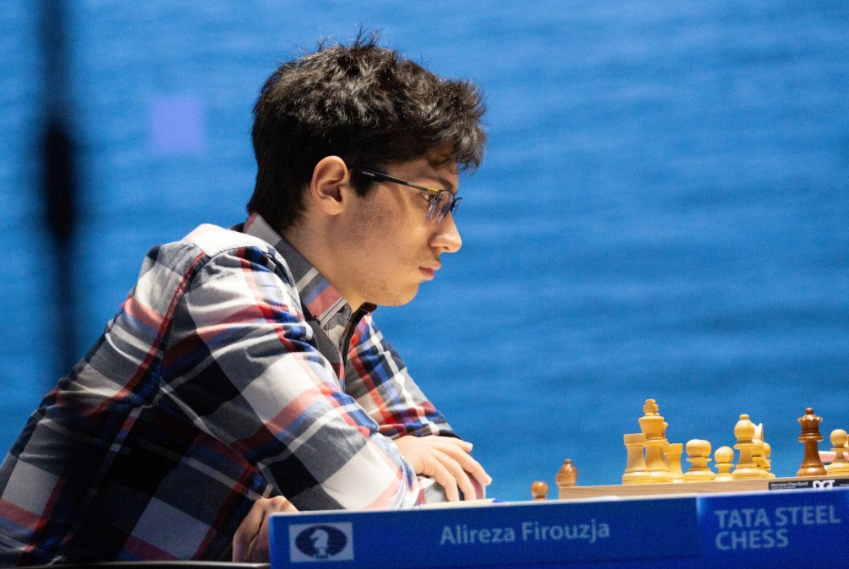 Harikrishna - Firouzja

Standings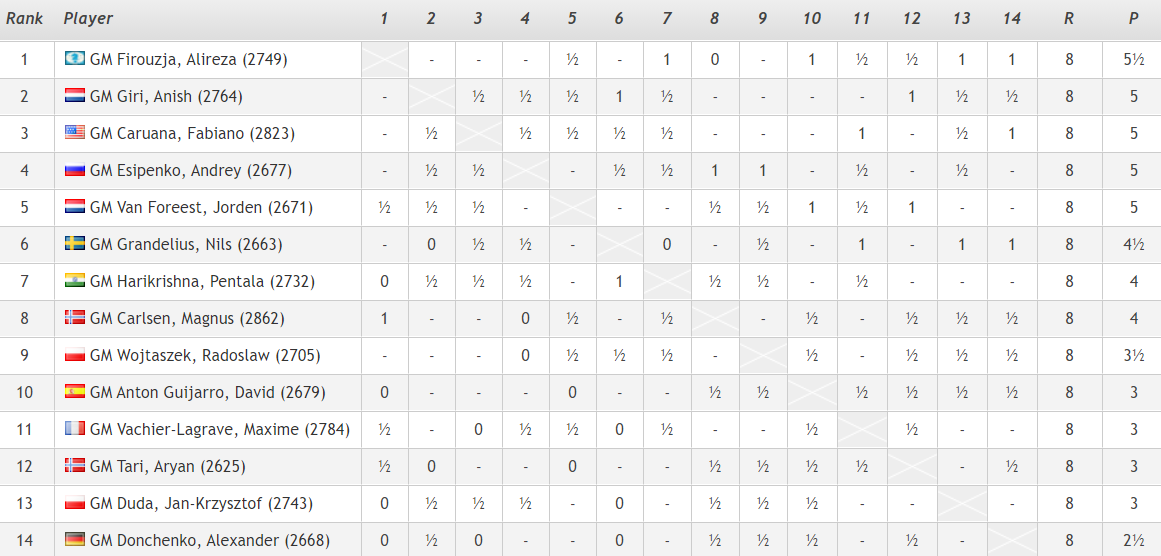 Round 9 (26/01!)
The scandinavian encounter between Carlsen and Grandelius will be interesting to watch which is a must win game for the Offerspill player. Aryan Tari, on the other hand, will be trying to improve on his result against Duda from Norway Chess where the classical game with white ended in a draw. However, Tari won the rapid playoff and certainly showed that Duda is beatable for him - fingers crossed for Aryan.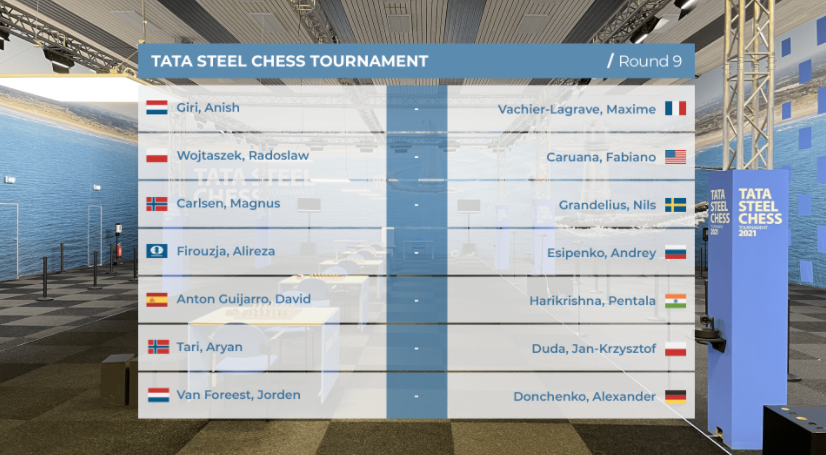 All games from the Tata Steel can be replayed on Lichess or Chess24.
NB! We recommend scrolling through Aryan Tari's eventful game against tournament leader Alireza Firouzja from round 4 here. The game ended in a draw after a real fight where Aryan showed his potential as he managed to deal with the tricks and traps set up by his fearless opponent.
Quarantine League
After a close call last week Offerspill decided to mobilize and start the climb in the online Bundesliga. GM Jesper Thybo joined the team and was in his usual brilliant form - the Danish Offerspill member also notched the title of top scorer this week following an almost flawless performance.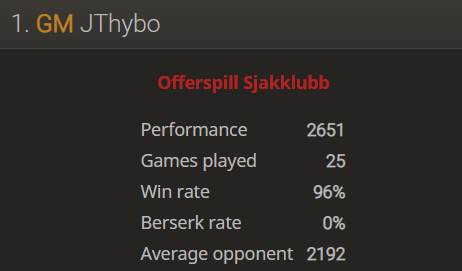 However, the Quarantine League is a team effort and Offerspill had as much as 21 players scoring points this week. PusheenMeow scored the following very nice win in his pet King's Gambit.


Final standings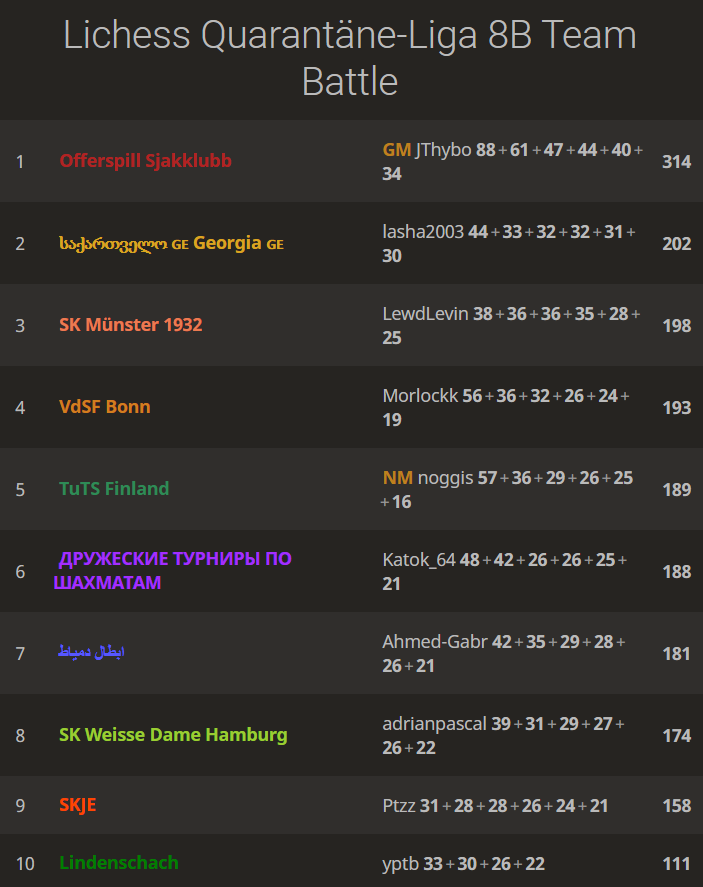 Gvein's tribute to Kurt Nilsen
Norwegian artist Kurt Nilsen is well known for his diastema. This week our beloved Gvein decided to play a tribute game in his honor. Below is the highlight where Gvein has managed his pawn structure to perfection.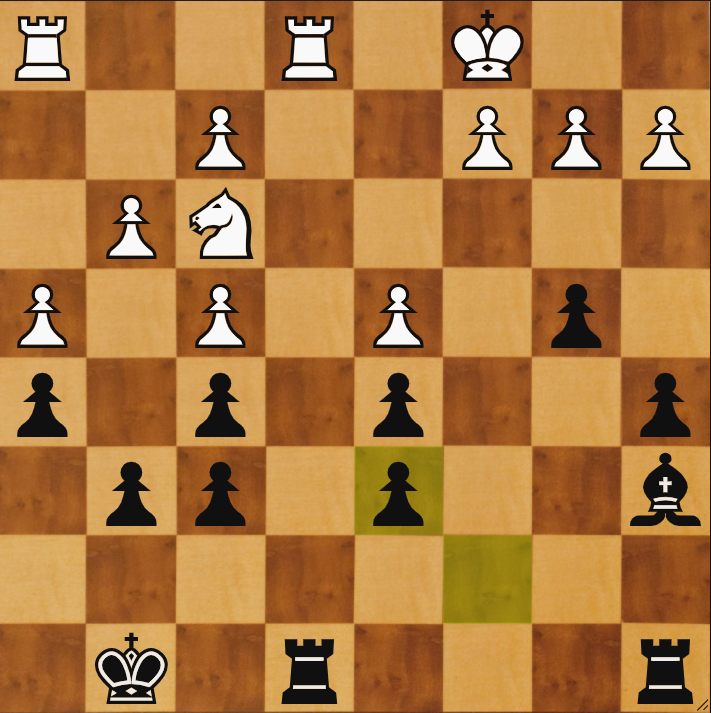 Replay the game in full here.
All individual results and games can be viewed on Lichess.