Offerspill Invitational - Round 1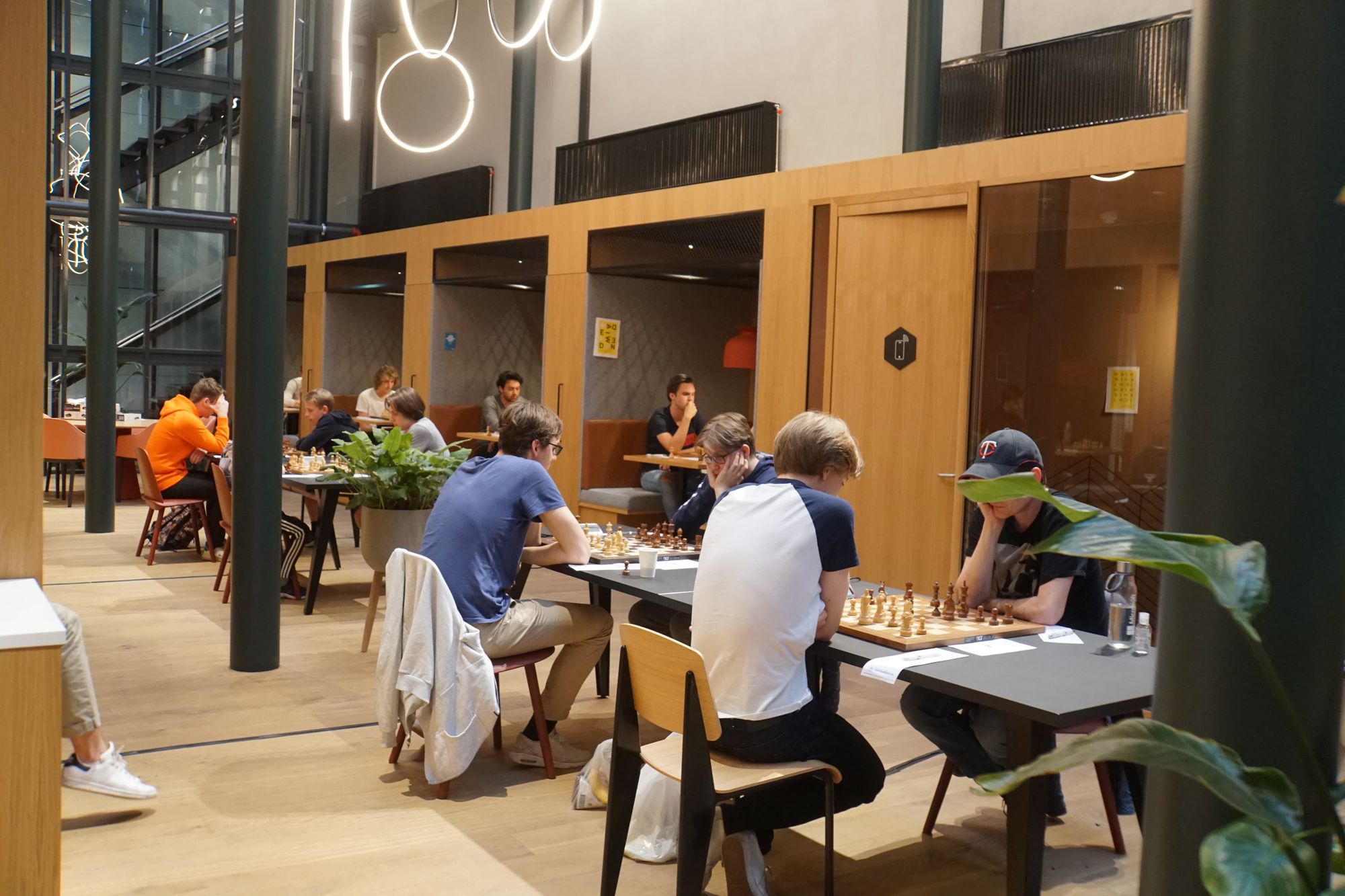 Offerspill Invitational is finaly commenced, and so far everything is going according to plan!
With this tournament being played during pandemic there are serveral actions that Offerspill need to prepare for. For instance all chess boards and pieces are being desinfected before each game.
Chess journalist Tarjei Svendsen questioned wether this is the strongest "Offline" tournament in the world right now:
A short clip from right after the opening of round one:
Meanwhile our great commentators GM Johan-Sebastian Christiansen and GM Johan Salomon delivered insightful analysis on https://www.twitch.tv/offerspillsk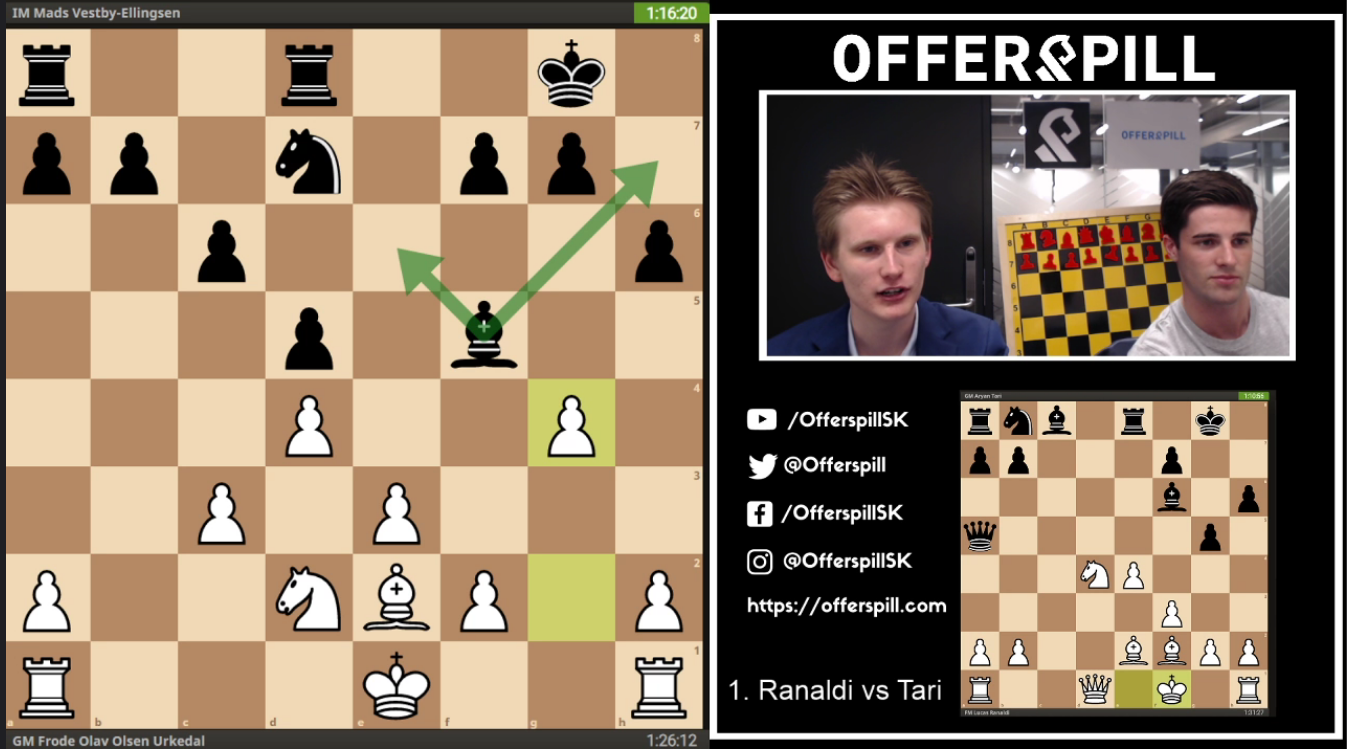 There were many interesting results already in the first round.
The youngest player in the field - 12 years old Aksel Bu Kvaløy (2164) won after a shocking finish, and Isak Sjoberg (2189) beat GM Rune Djurhuus (2437) with great play. All the favorites of the tournament had a good start though. Offerspill member, and by far the highest rated player, GM Aryan Tari (2634), won a fairly even game against another Offerspill memeber, FM Lucas Ranaldi (2353). GM Frode Urkedal (2557) won a long game against IM Mads Vestby-Ellingsen (2351), and both GM Benjamin Notekich (2476) and IM Linus Johansson (2476) won against lower rated opponents.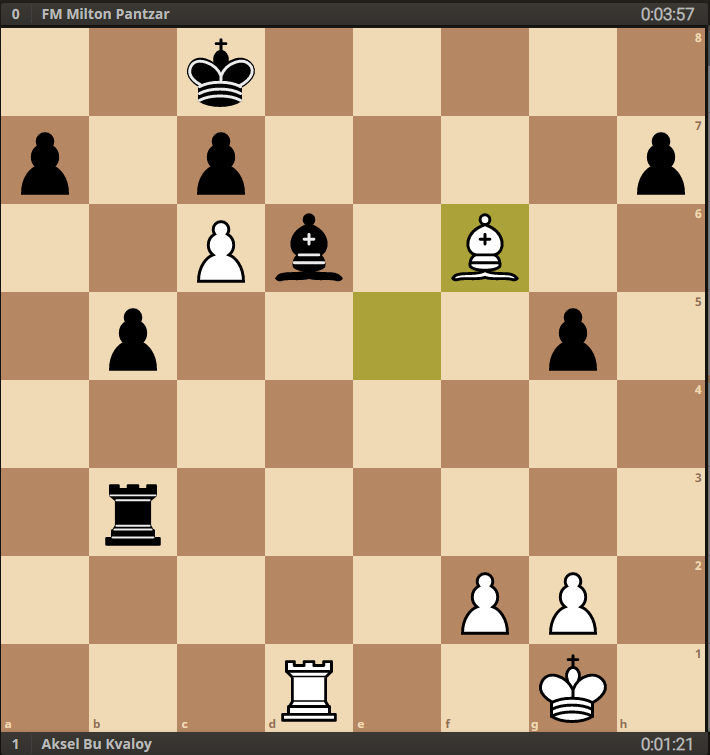 Round 2 of Offerspill Invitational will be played today - starting 17.00 CEST. Games will be broadcasted live on Lichess.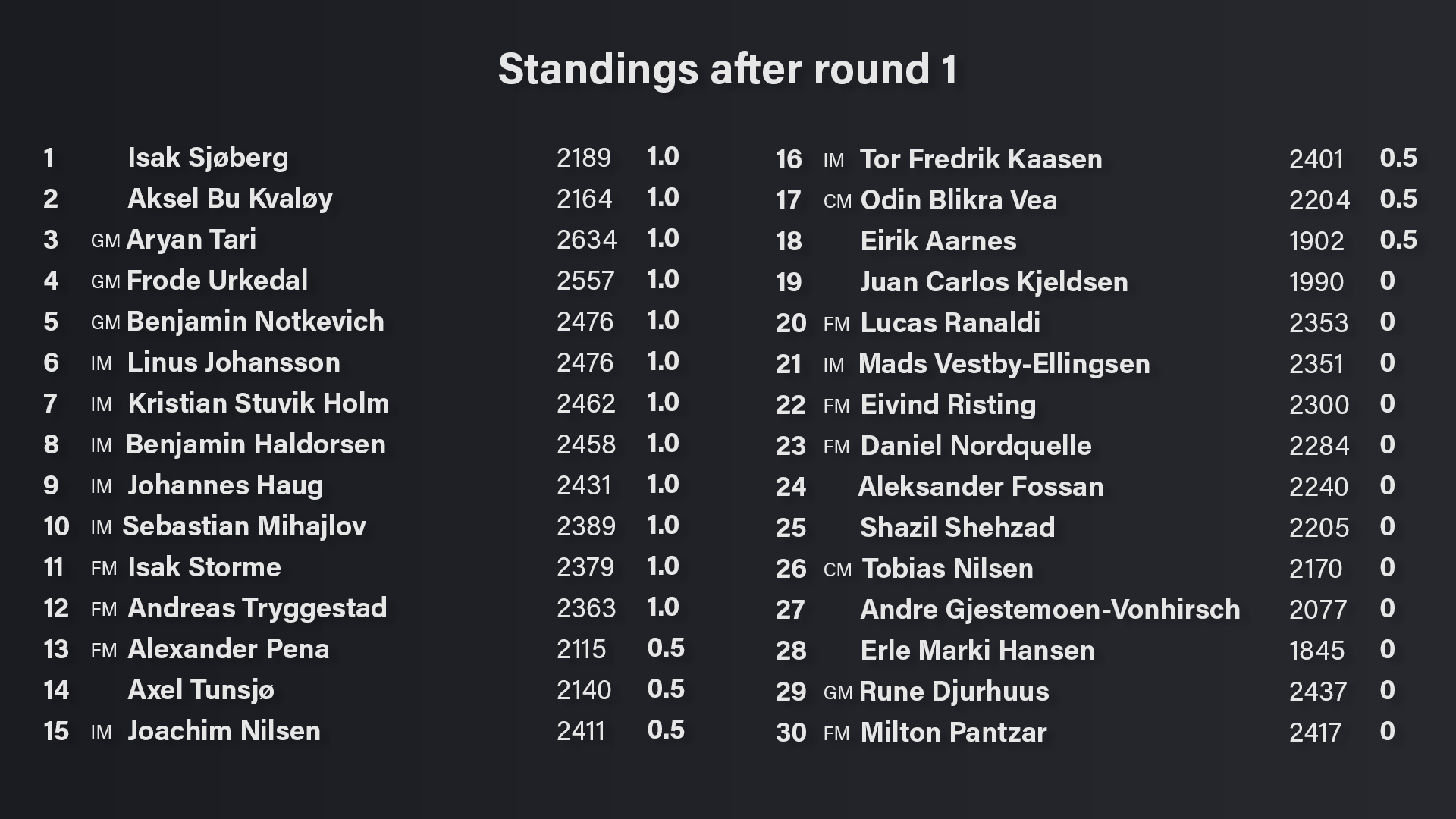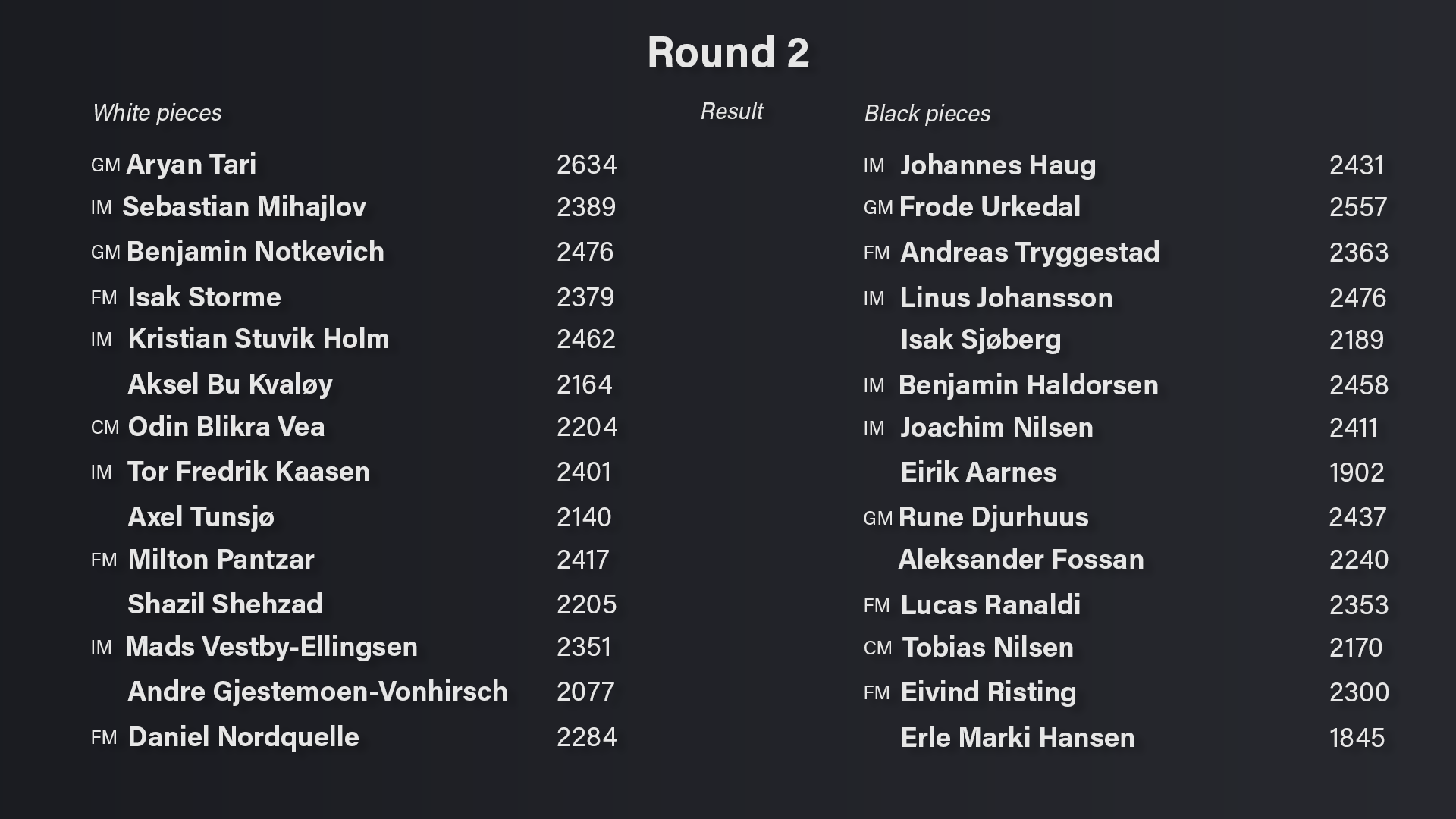 All results, parings and games: http://turneringsservice.sjakklubb.no/standings.aspx?TID=OfferspillInvitational2020-OfferspillSjakklubb