Offerspill School of Chess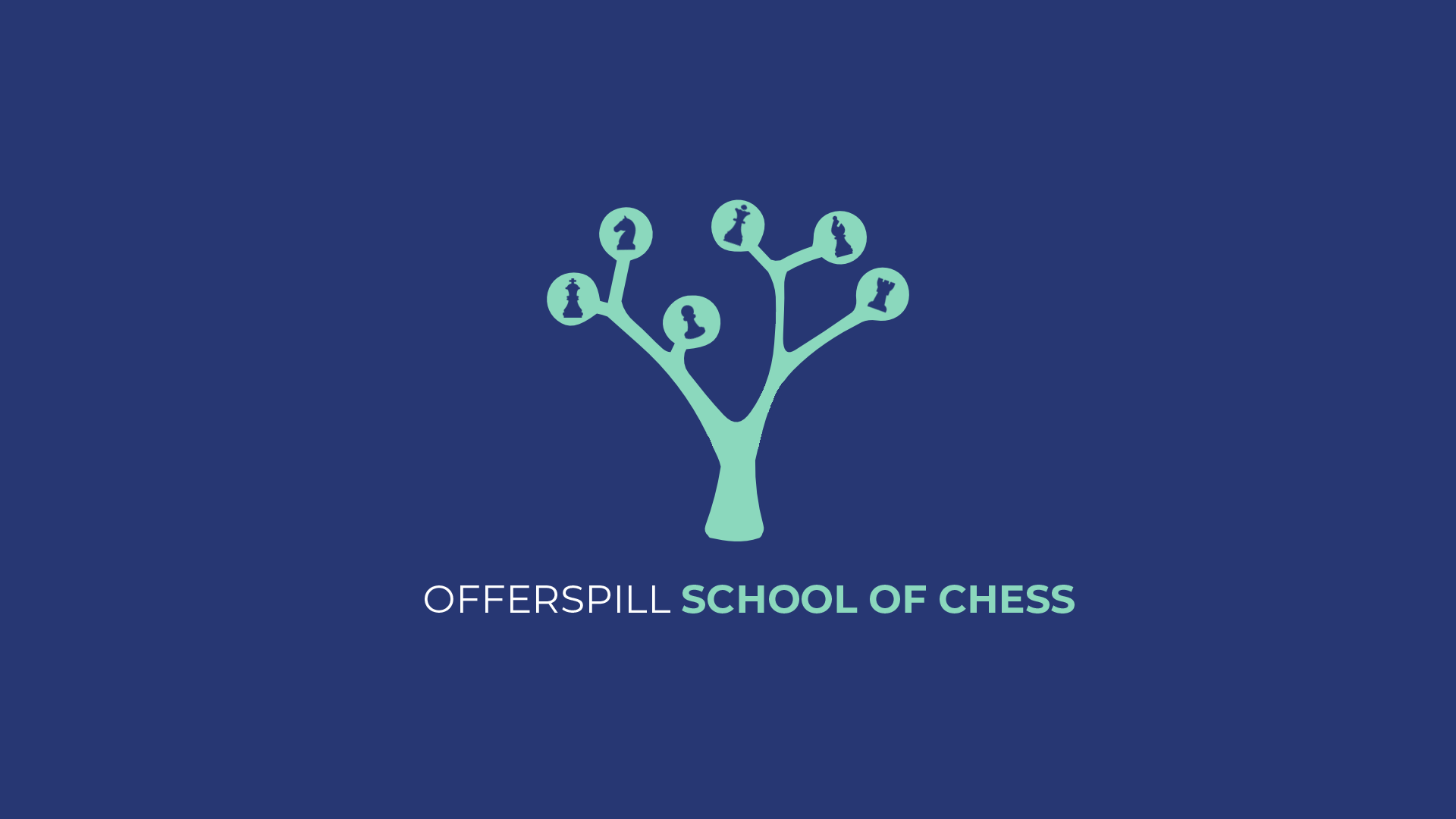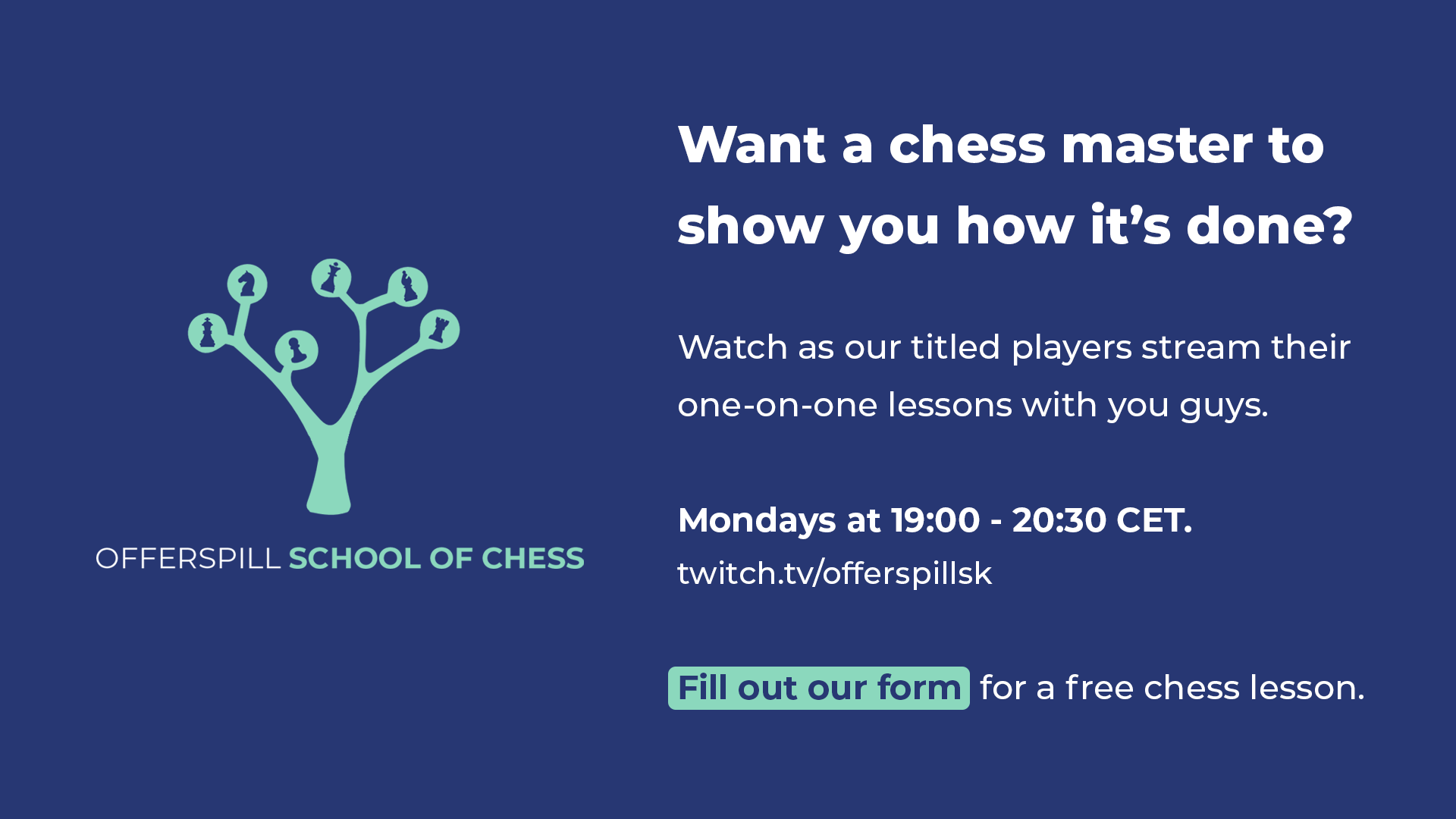 Starting Monday 25. we will have instructional streams with a strong player tutoring an "amateur" in chess.

The tutor will watch the student play and thereafter go through the game together.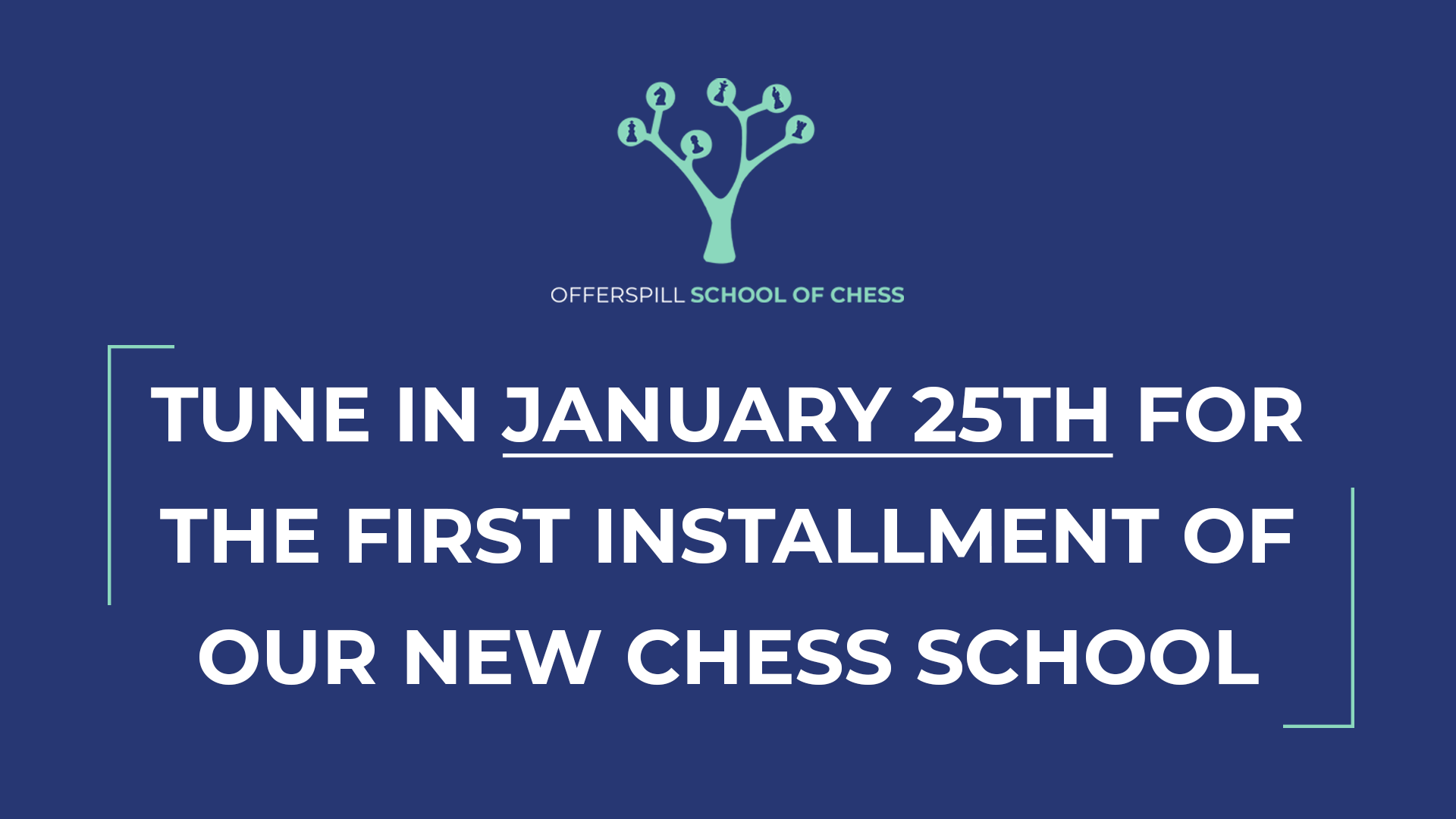 First out is FM Lucas Ranaldi who is one of our clubs most skilled instructors!
Watch live on Twitch for a free chess lesson!
If you are interested in being taught you may sign up here