Offerspill Nordic Invitational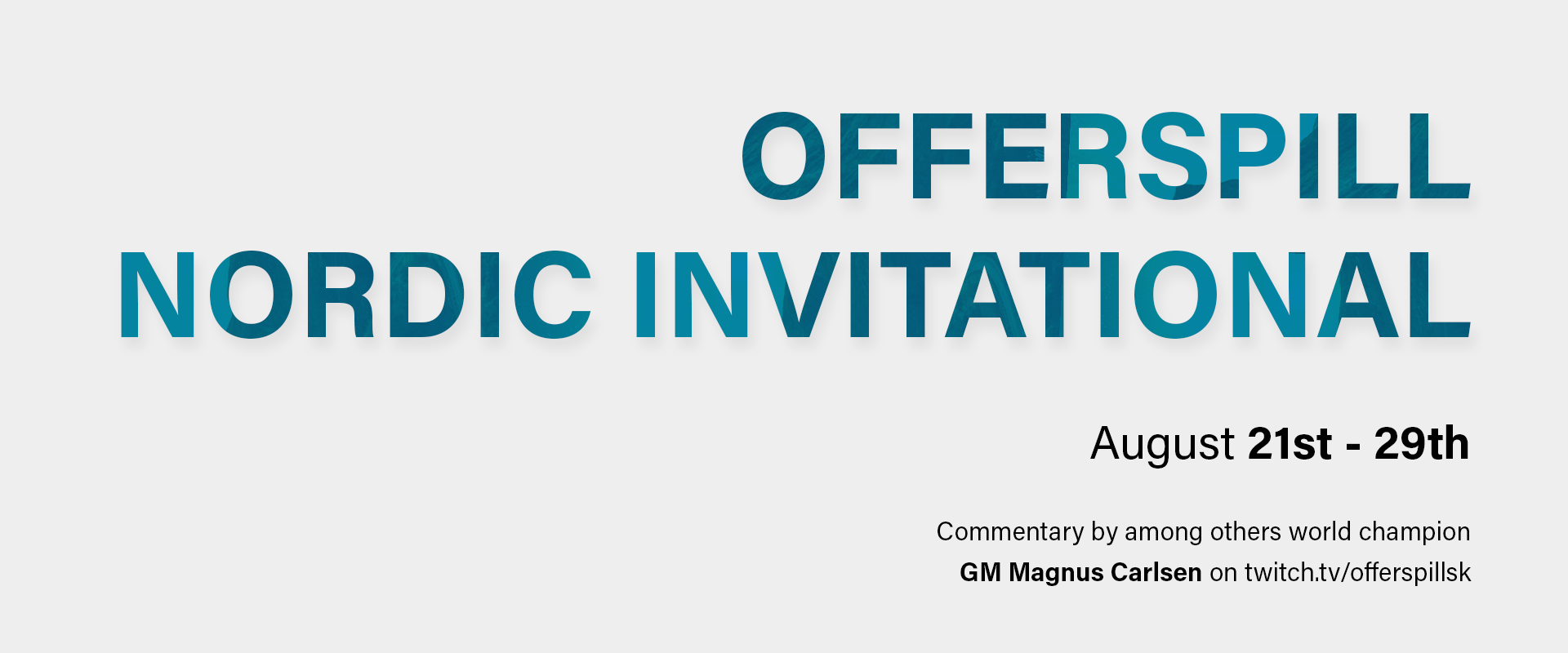 We are doing it again!
Offerspill Invitational is back - this edition of the tournament has a Nordic profile with plenty of strong players from the Nordic region as well as some strong international players which will give good chances to fight for norms.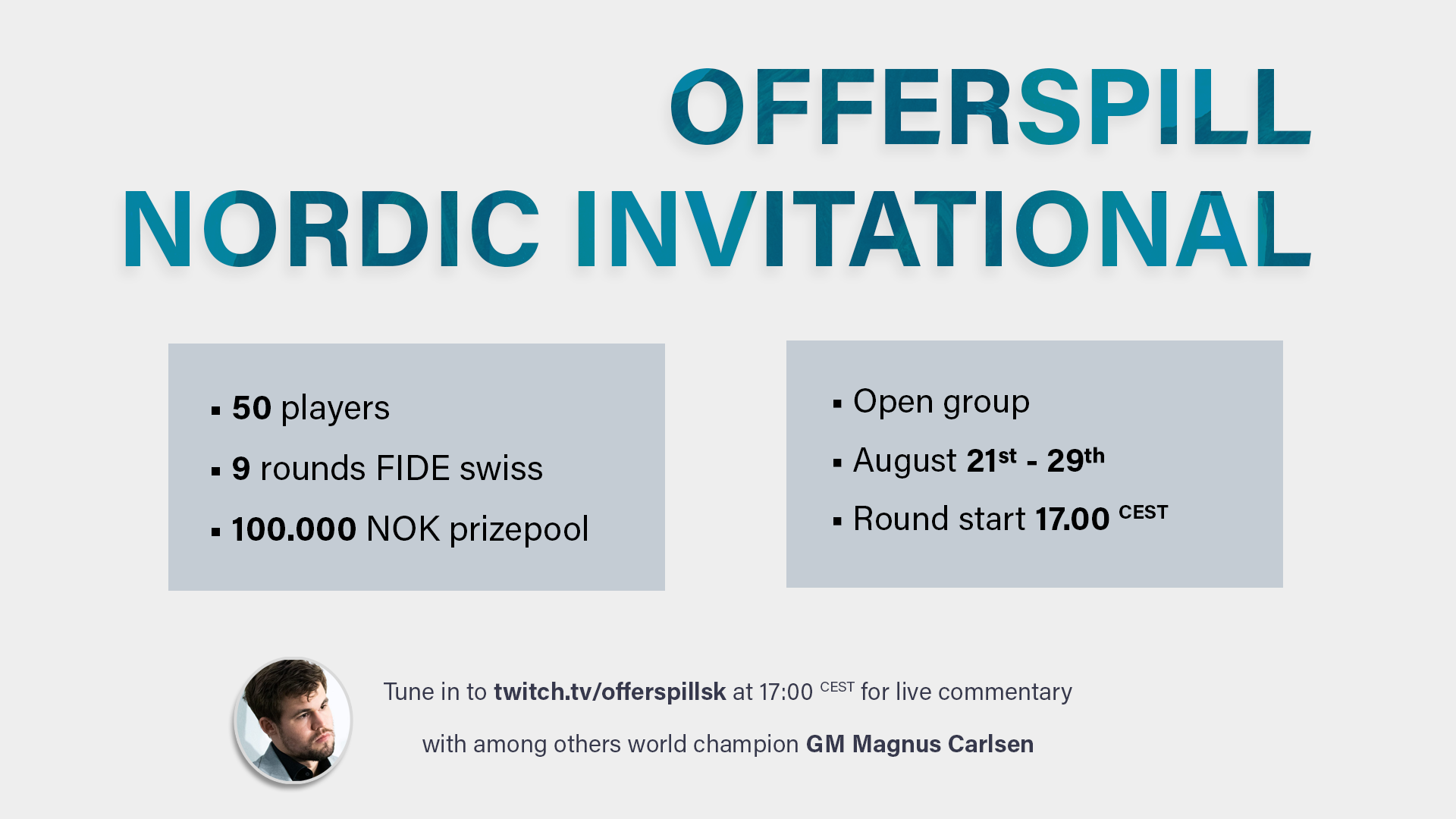 Offerspill Nordic Invitational will be a 9-round closed Swiss tournament with maximum 50 players. Due to the continuously serious Covid-19 situation special regulations are in place with, e.g. no spectators and playing with masks.
We will broadcast the whole tournament in English, several days with none less than world champion GM Magnus Carlsen and the crowd favorite GM Johan-Sebastian Christiansen!
With support from our main sponsor, Kindred, we are able to host the second invitational tournament in a short time span with a serious prize fund, and plenty of young talents!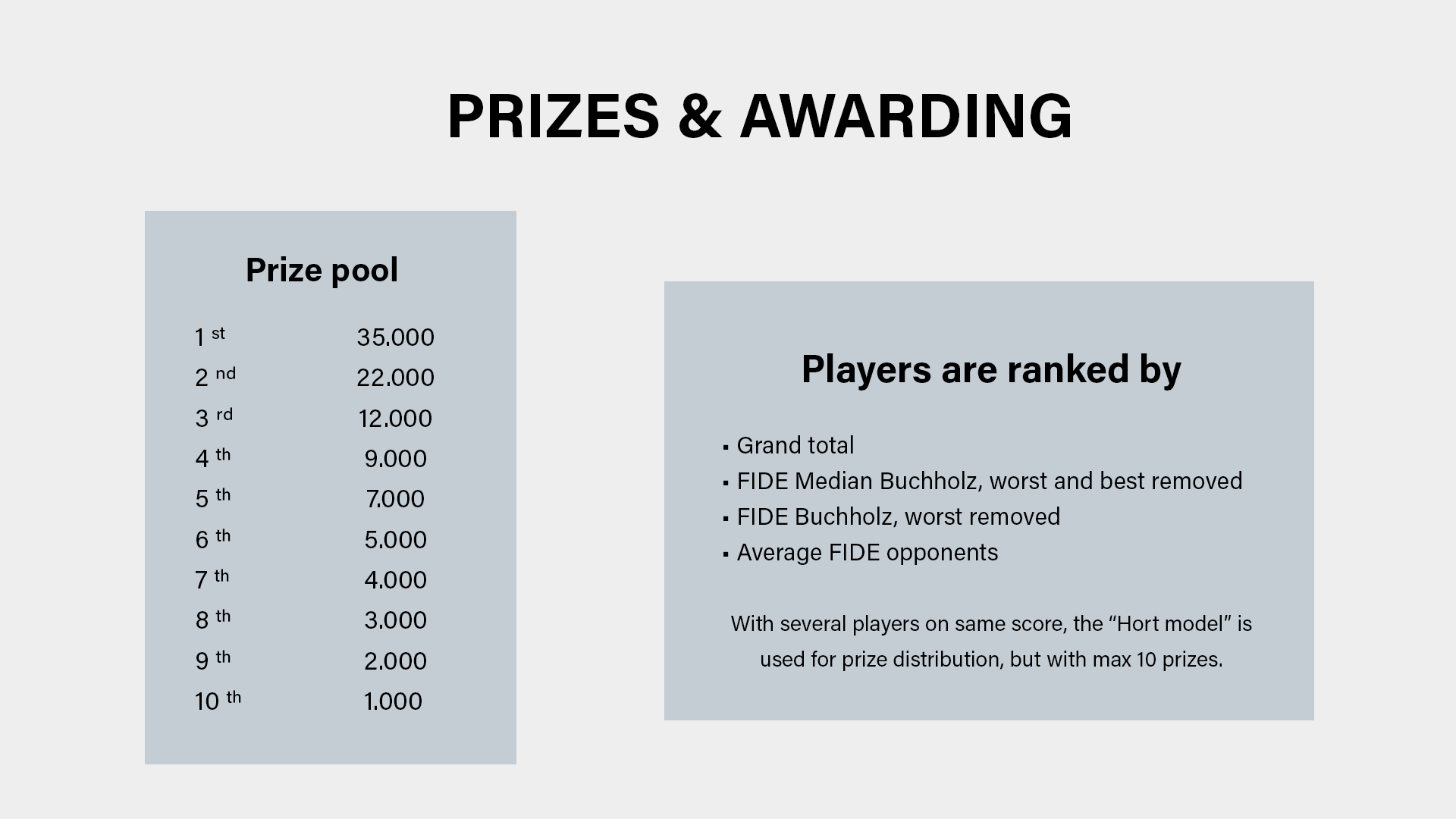 Watch our daily broadcast on Twitch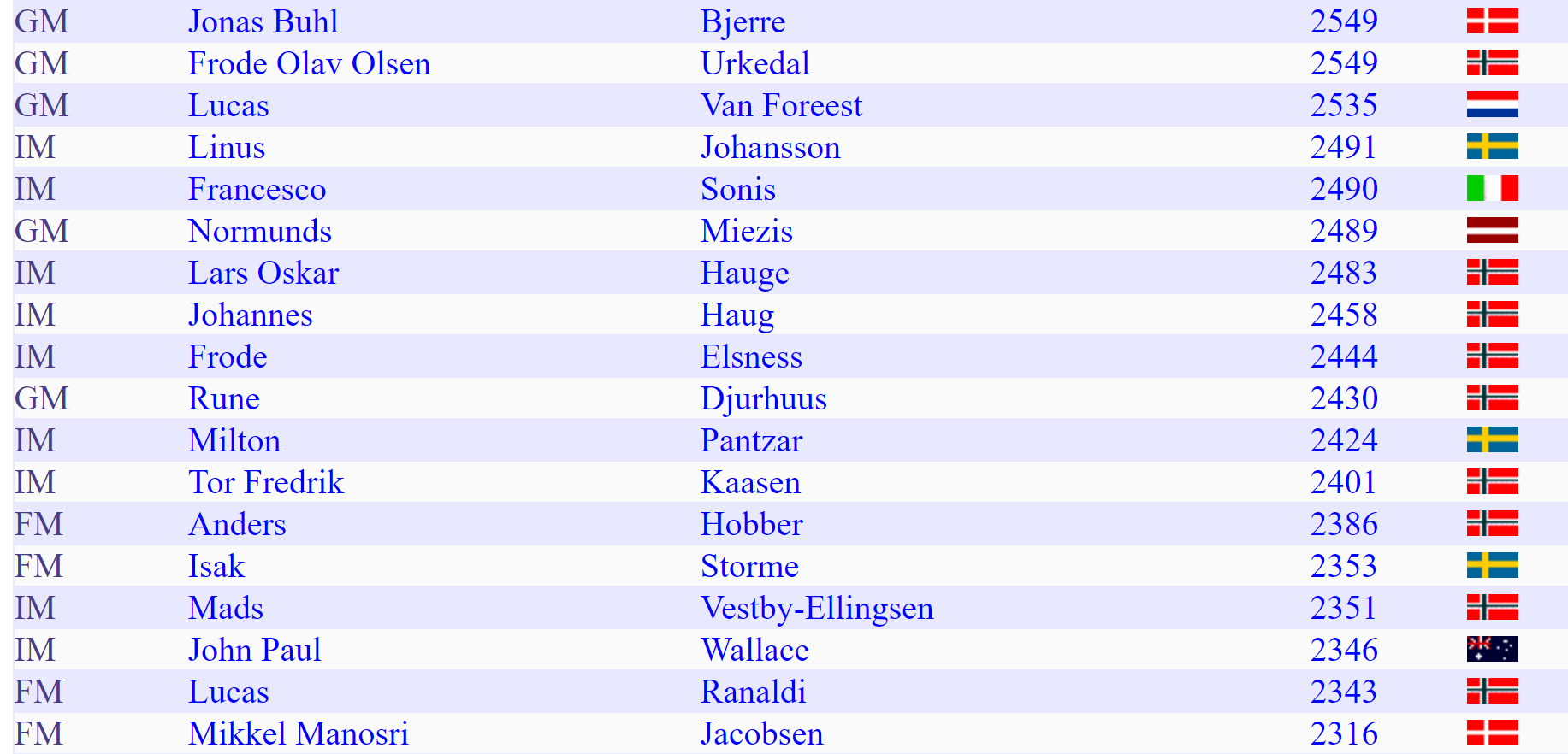 TournamentService will be updated throughout the tournament with standings, pairings and a full list of participants.