Over-the-board chess is back!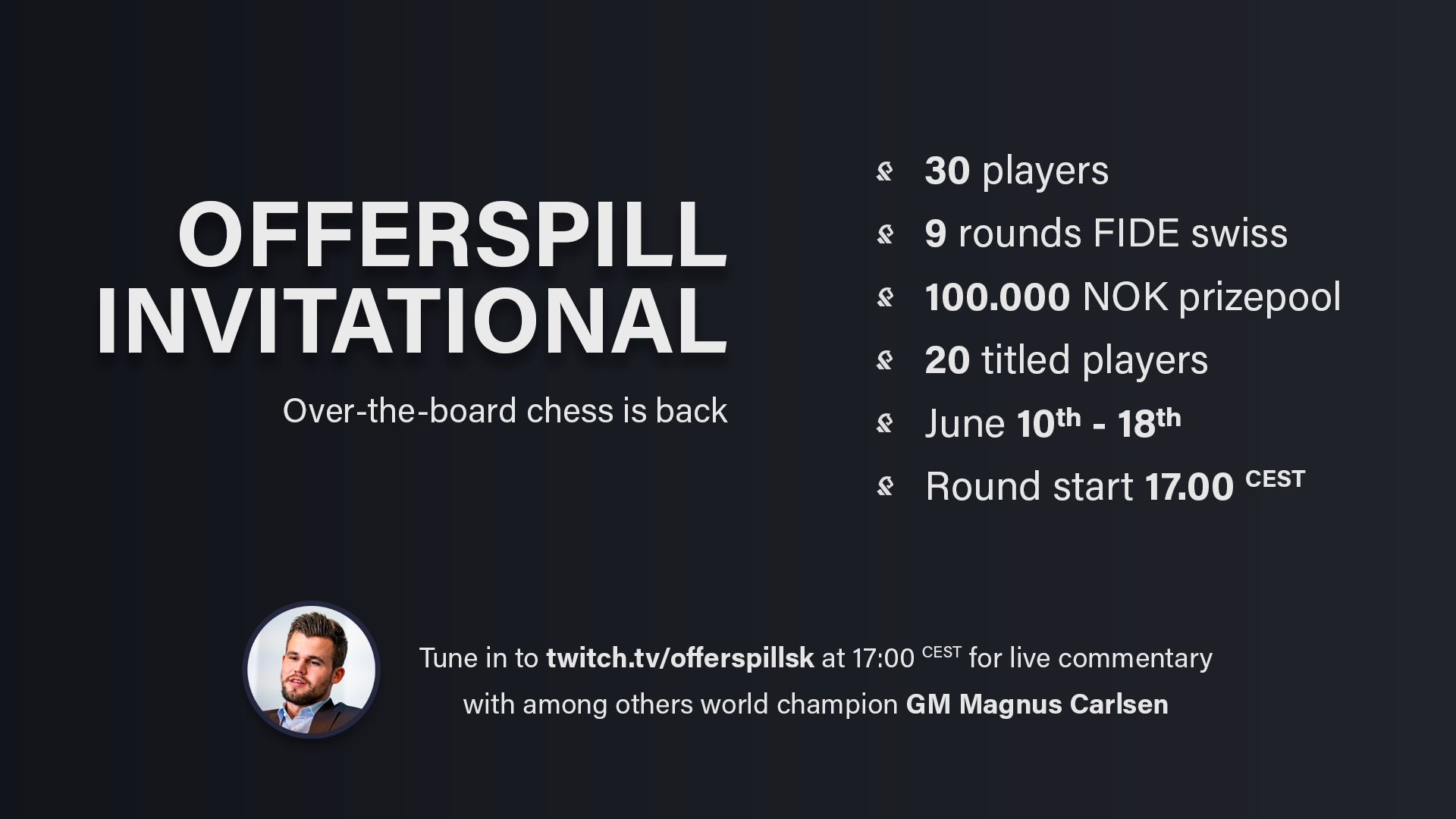 Offerspill Invitational will be a 9 rounds closed Swiss tournament with maximum 30 players. With the current societal rules and regulations the tournament will not be open to the public, but we will broadcast the whole tournament in English. We will try to deliver entertaining and educational commenting, several days with none less than world champion GM Magnus Carlsen (and also our beloved GM Johan-Sebastian Christiansen)!
With support from our main sponsor, Kindred, Offerspill decided to host a physical tournament as soon as the national rules allowed it. Especially for the young talented players it is important to play to improve and therefore we have mainly invited a lot of young and strong chess players to this tournament.
The prize fund is 100.000NOK (~9400EUR) making it one of the larger prize funds for Norwegian tournaments.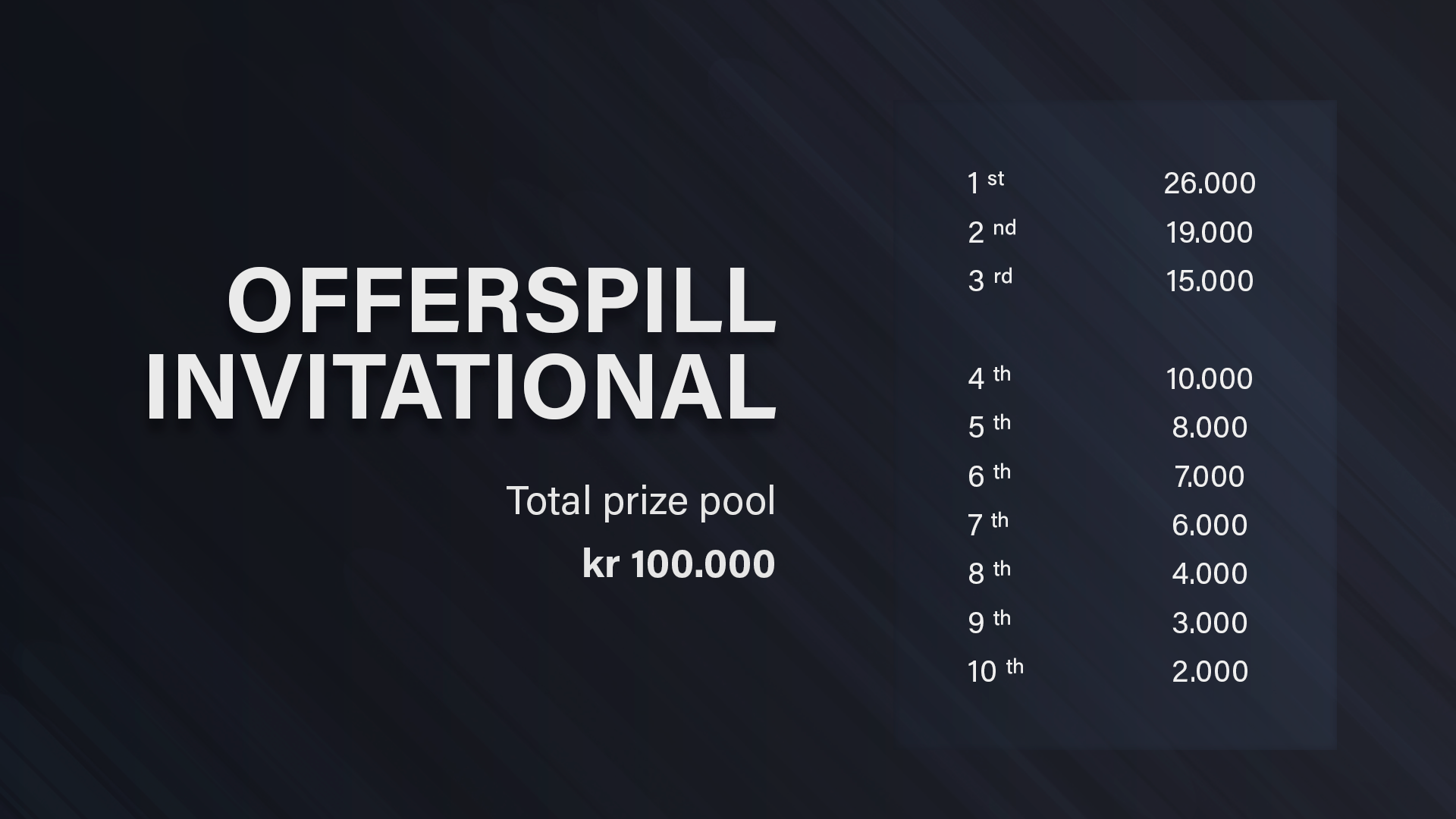 Unfortunately the tournament is not eligible for title qualifications. This is due to the lack of players from other federations and a requirement of reporting the tournament 30 days beforehand to Fide.  We contacted Fide regarding these rules as the current societal situation does not allow for crossing boarders as well as the national rules did not allow for long planning ahead, but apparently no exceptions could be made.

The tournament will be played 10.-18. June with round starts at 17.00 CEST.
Commenting each day in English on  https://www.twitch.tv/offerspillsk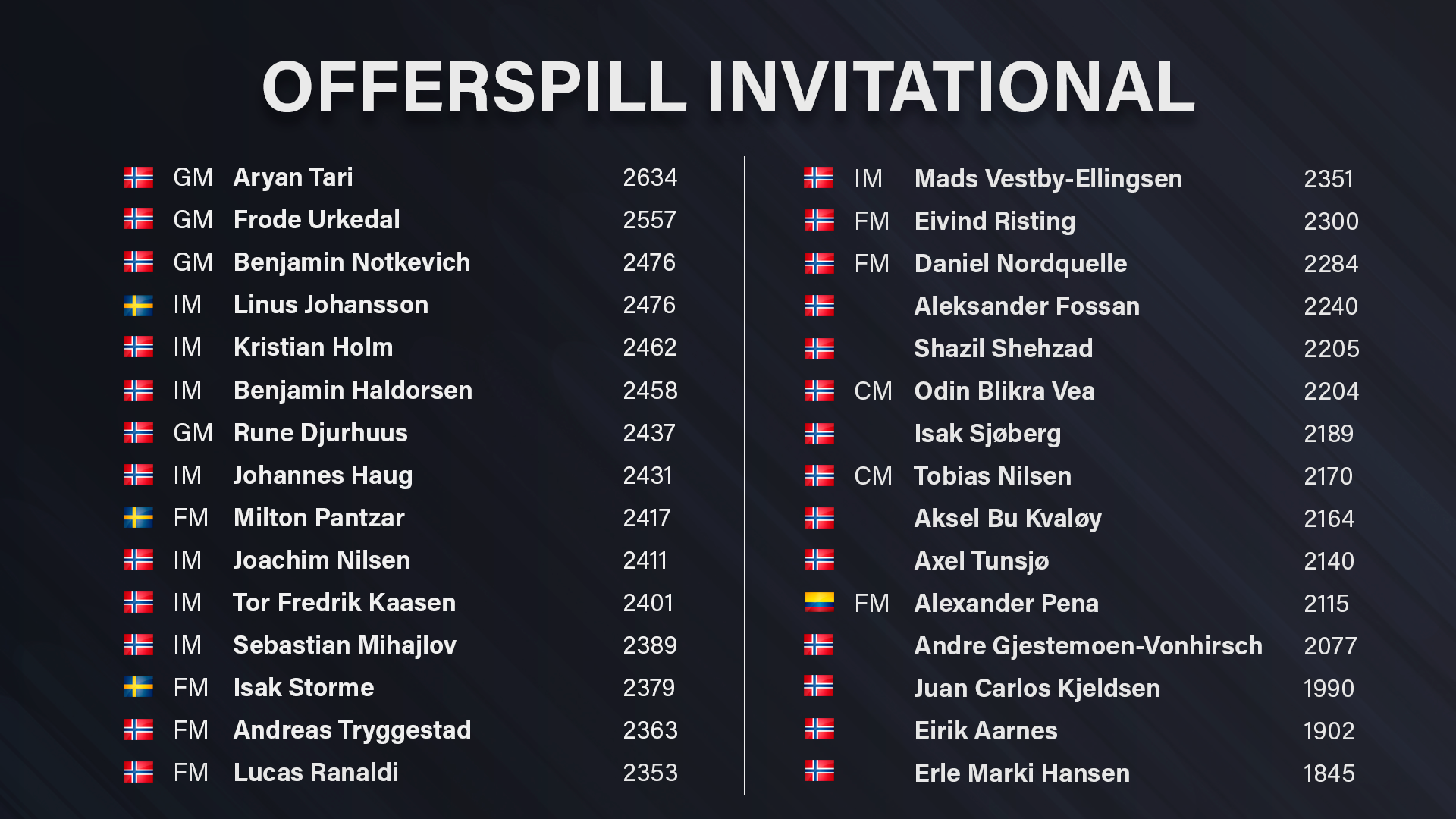 Updated standings, results and participants: http://turneringsservice.sjakklubb.no/invitation.aspx?TID=OfferspillInvitational2020-OfferspillSjakklubb