Offerspill Invitational - Round 5 & 6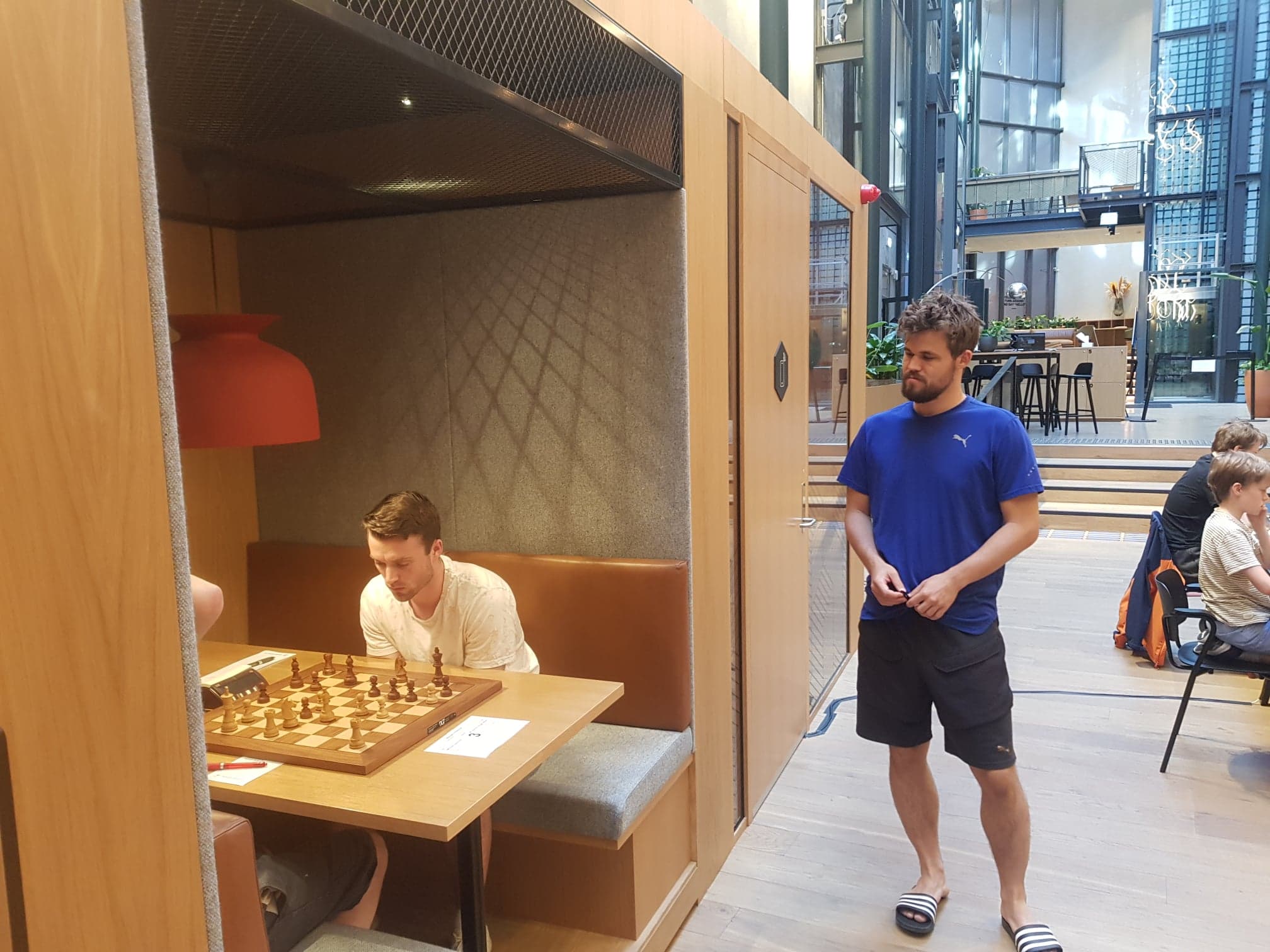 Round 5 of the tournament was the downfall for the GMs. They took only 1/4 points and Rune Djurhuus was the only one who manages a win.
After the round Aryan Tari notified us that he was withdrawing from the tournament due to bad health and form. That is a sad news to receive, but nontheless understandable in these days.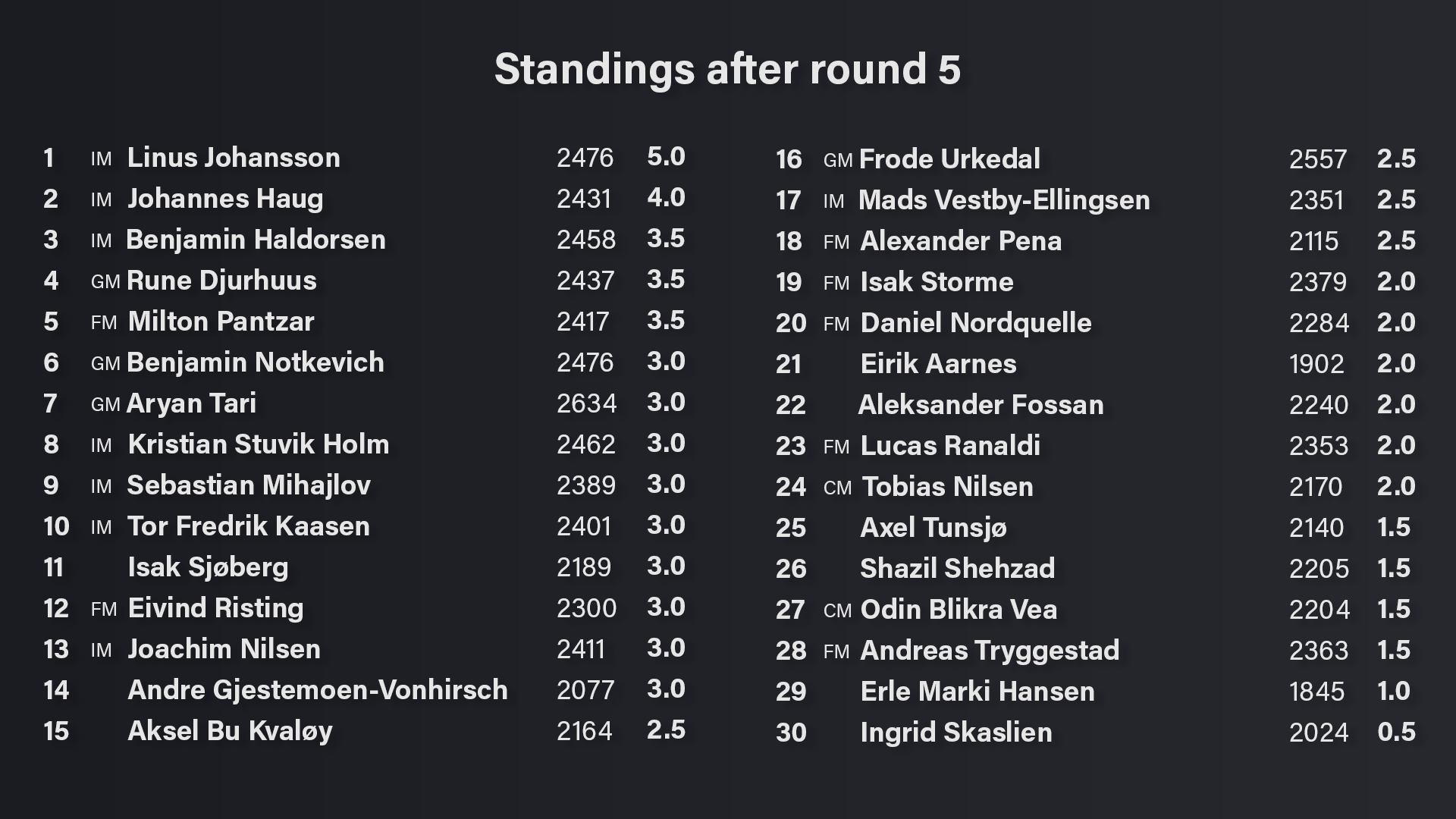 In round 6 we yet again had Magnus Carlsen commenting in the studio! That means witty jokes and plenty of viewers!
Are you for example wondering if Magnus like classical music?
Magnus also had the time to go around in the playing venue and check on some of his club mates as shown above with Joachim B. Nilsen.
The tournament is also suddenly completly open before round 7, as IM Johannes Haug beating IM Linus Johansson in this round.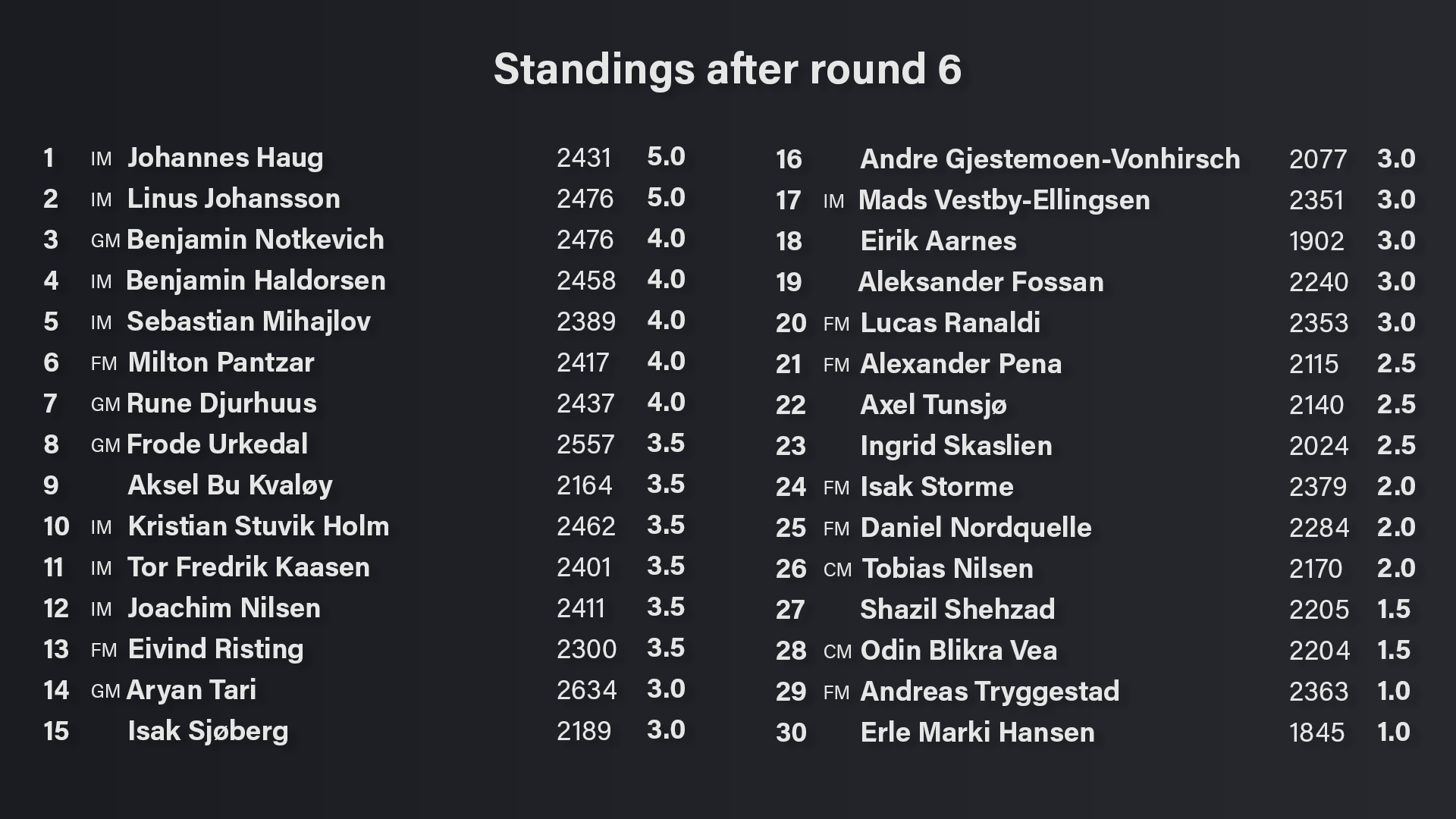 GM Frode (Castle) Urkedal was also quite a lot in the studio as his opponent retired from chess. You can see him learn how to pronounce "lichess" through a great musical piece created by our tech guru Asbjørn (Assios) Steinskog below:
In round 7 we will get some very important and interesting matches. The top two boards: Linus Johansson vs Rune Djurhuus and Benjamin Haldorsen vs Johannes Haug will set the tone for the two last rounds. 12-year-old Bu Kvaløy, who is currently up 80(!) rating points this tournament will play GM Frode Urkedal.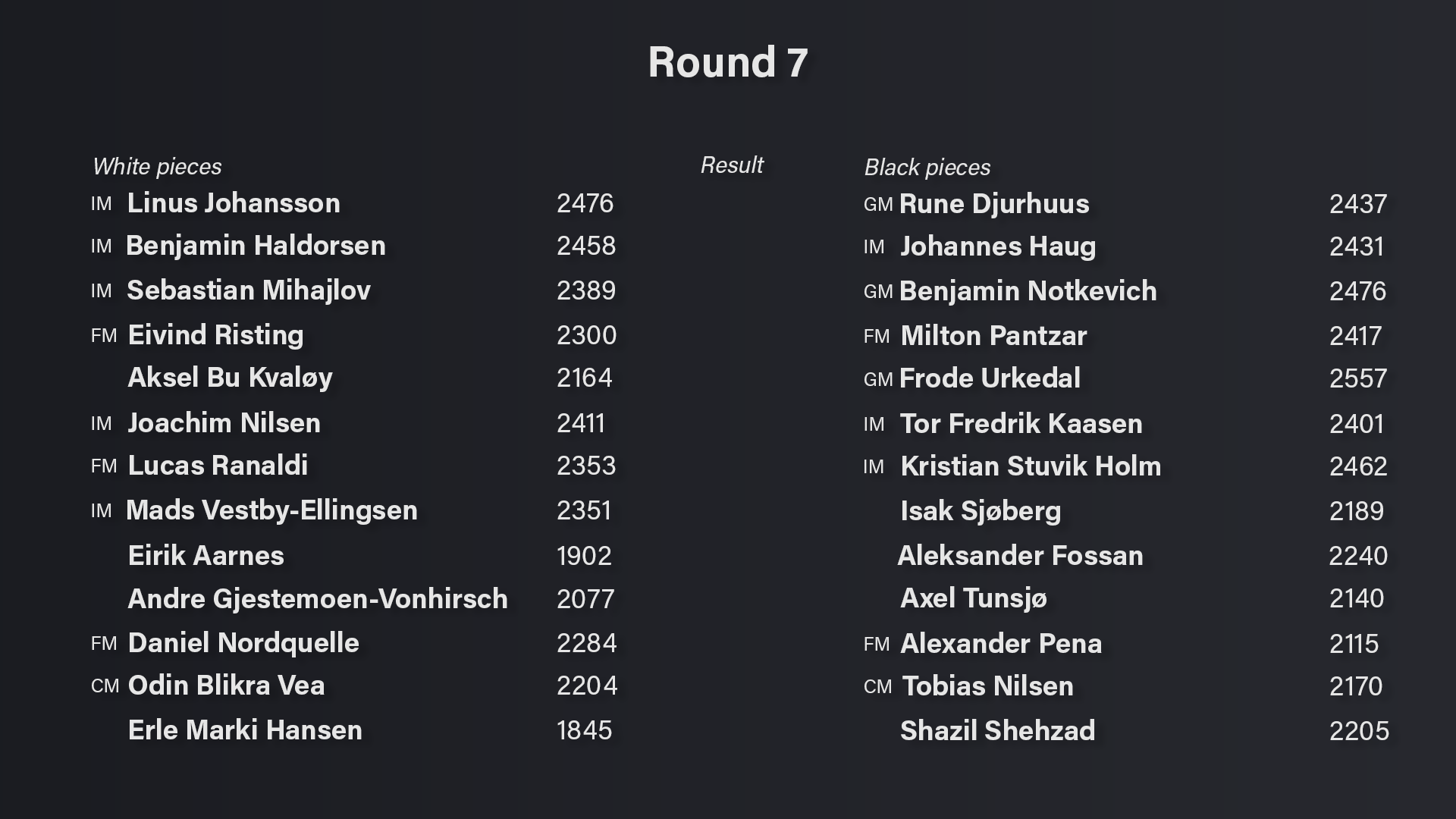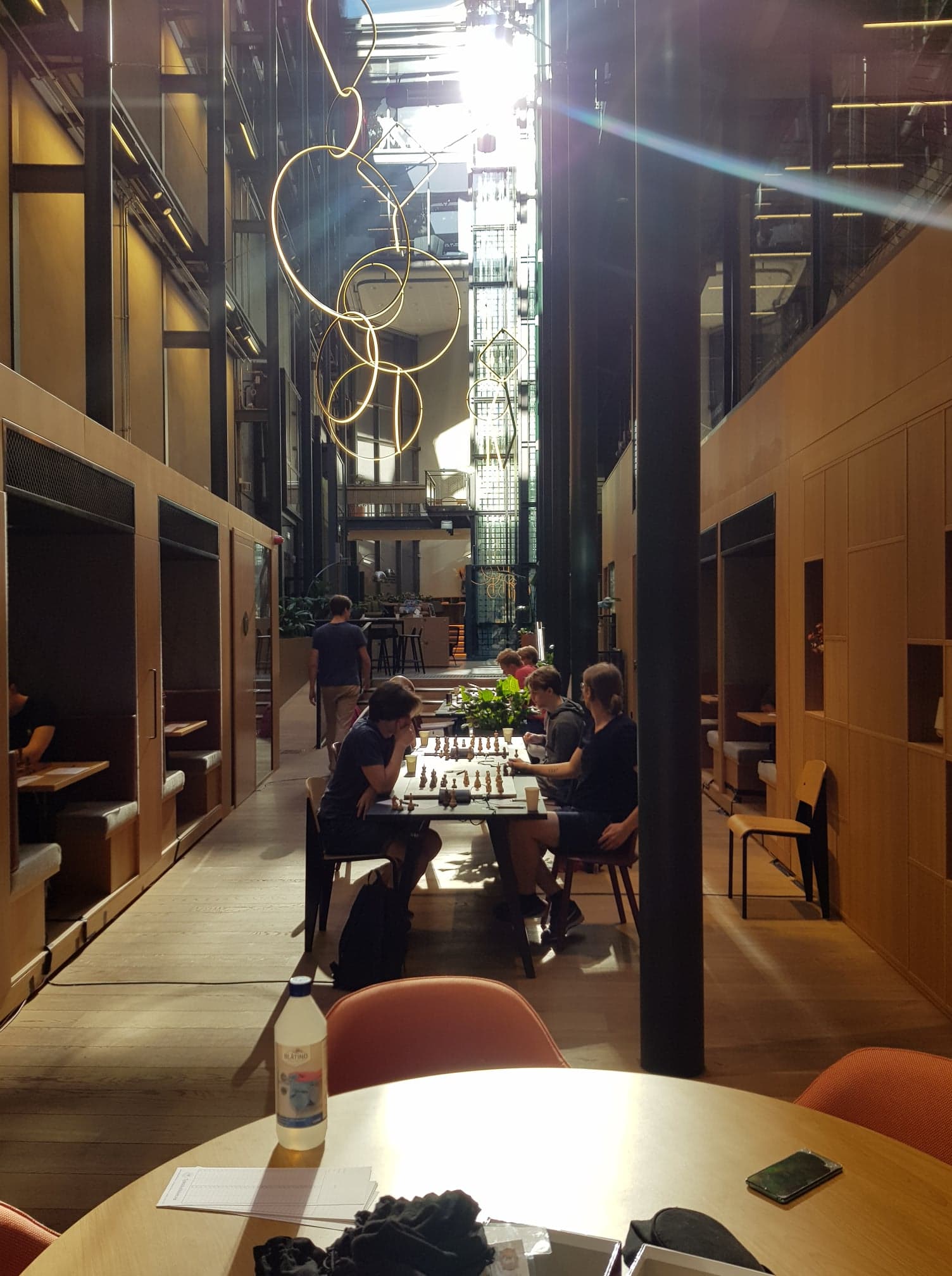 Follow us live on Twitch with round 7 with commentary ny GM Johan-Sebstian Christiansen and Jonas Bernstein.