Offerspill Invitational - Round 3&4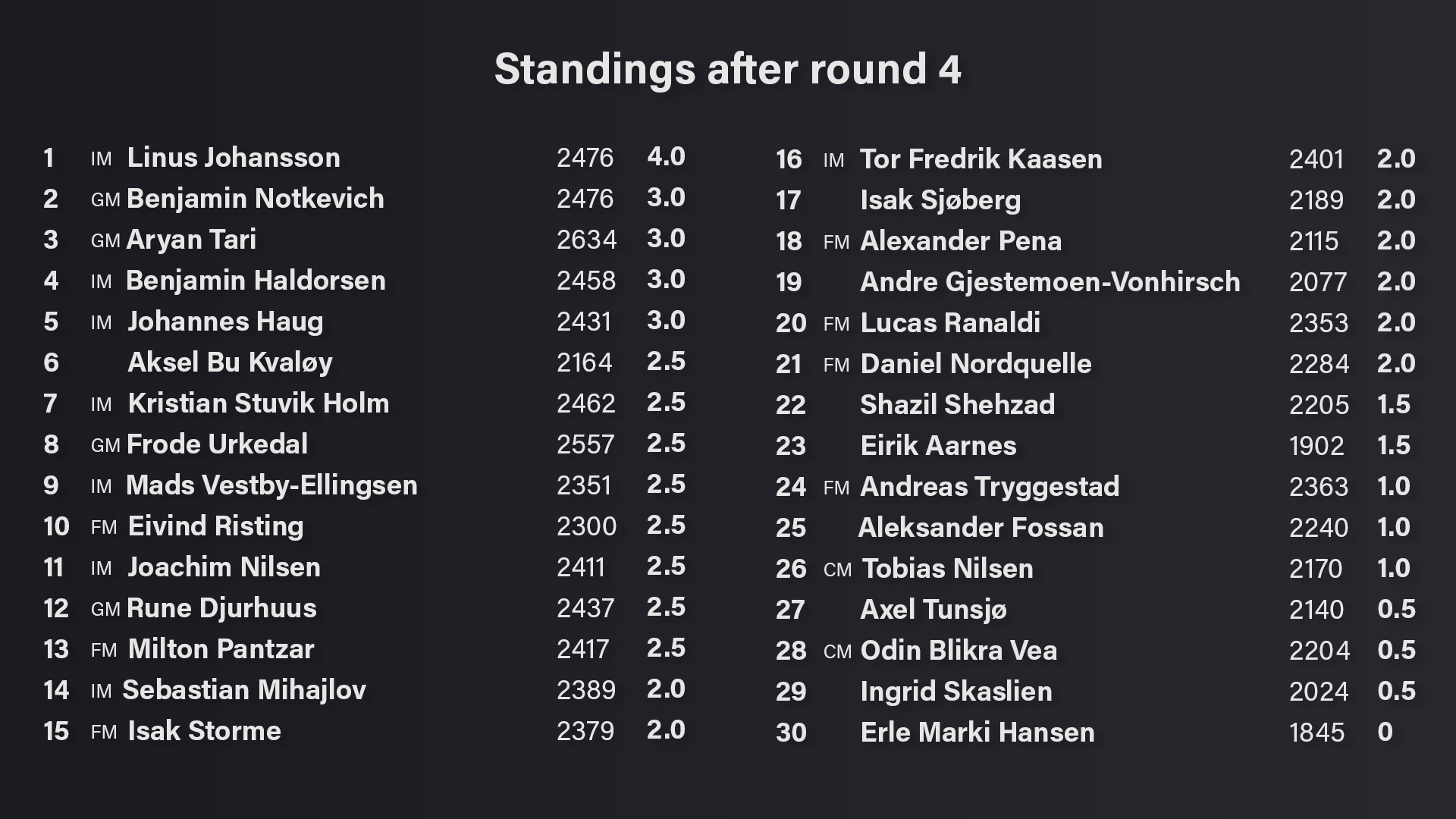 The summer wether is still in place in Oslo, and so the roof has been open for both round 3 and 4.
This seems to be fitting for Linus Johansson who has played phenomenally thus far with a score of 4/4!
In the 4th round Linus beat GM Benjamin Arvola Notkevich (2476) in an interesting game.
On 3 points are 4 people: Benjamin Arvola Nokevich, Aryan Tari, Benjamin Haldorsen and Johannes Haug. It is nice to see that out of the current top five, four of them are members of Offerspill Chess Club!

The youngster of the tournament, Aksel Bu Kvaløy (2164) is having a great tournament as well. He is currently on 6th place with 2,5/5, and with draw against GM Rune Djurhuus (2437) in the 4th round, he is up 70(!) rating per now.
In the commenting section we had the world champion and club founder, Magnus Carlsen present on friday (round 3). He did not only deliver great commenting to nearly a thousand viewers, but also rushed home to win the semi-final of the Clutch against Levon Aronian.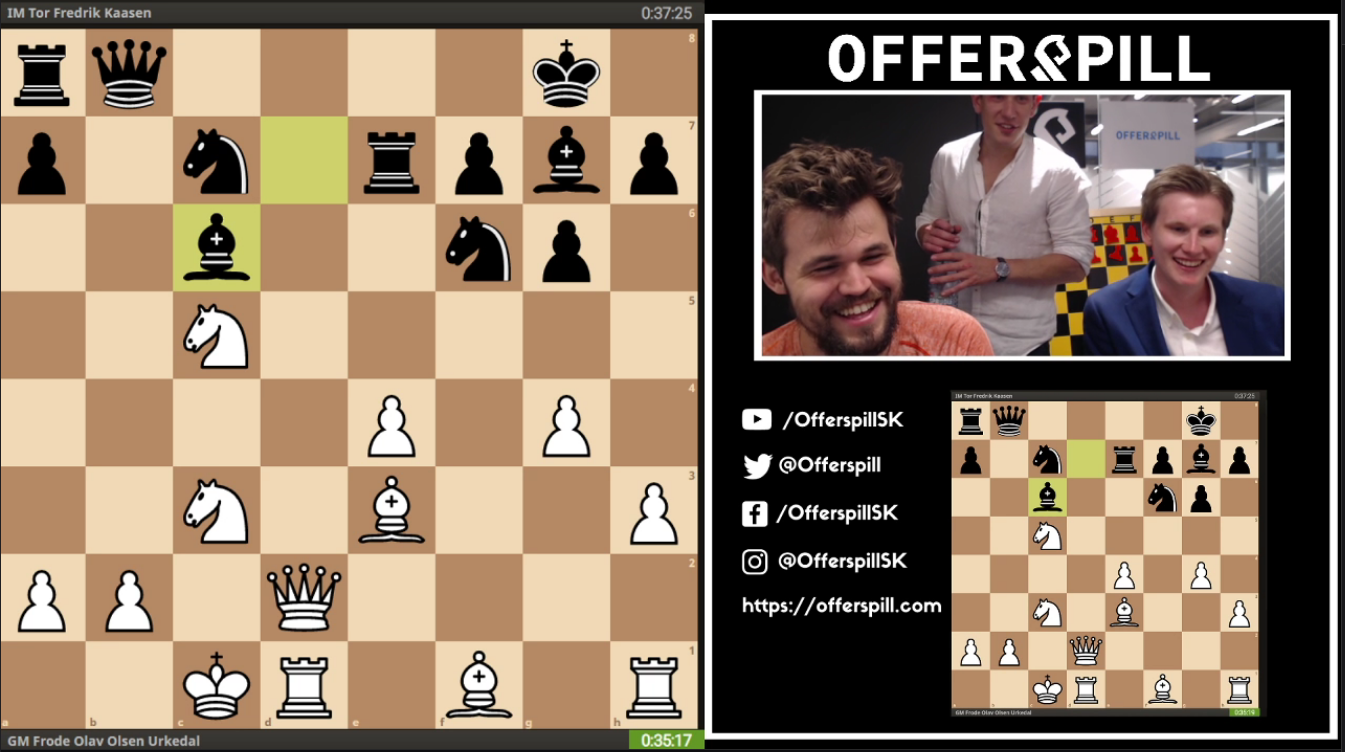 For now it is possible to watch the replay here.
Magnus Carlsen will also comment the tournament on Monday (round 6)!
We have also added a live feed from the playing venue on stream: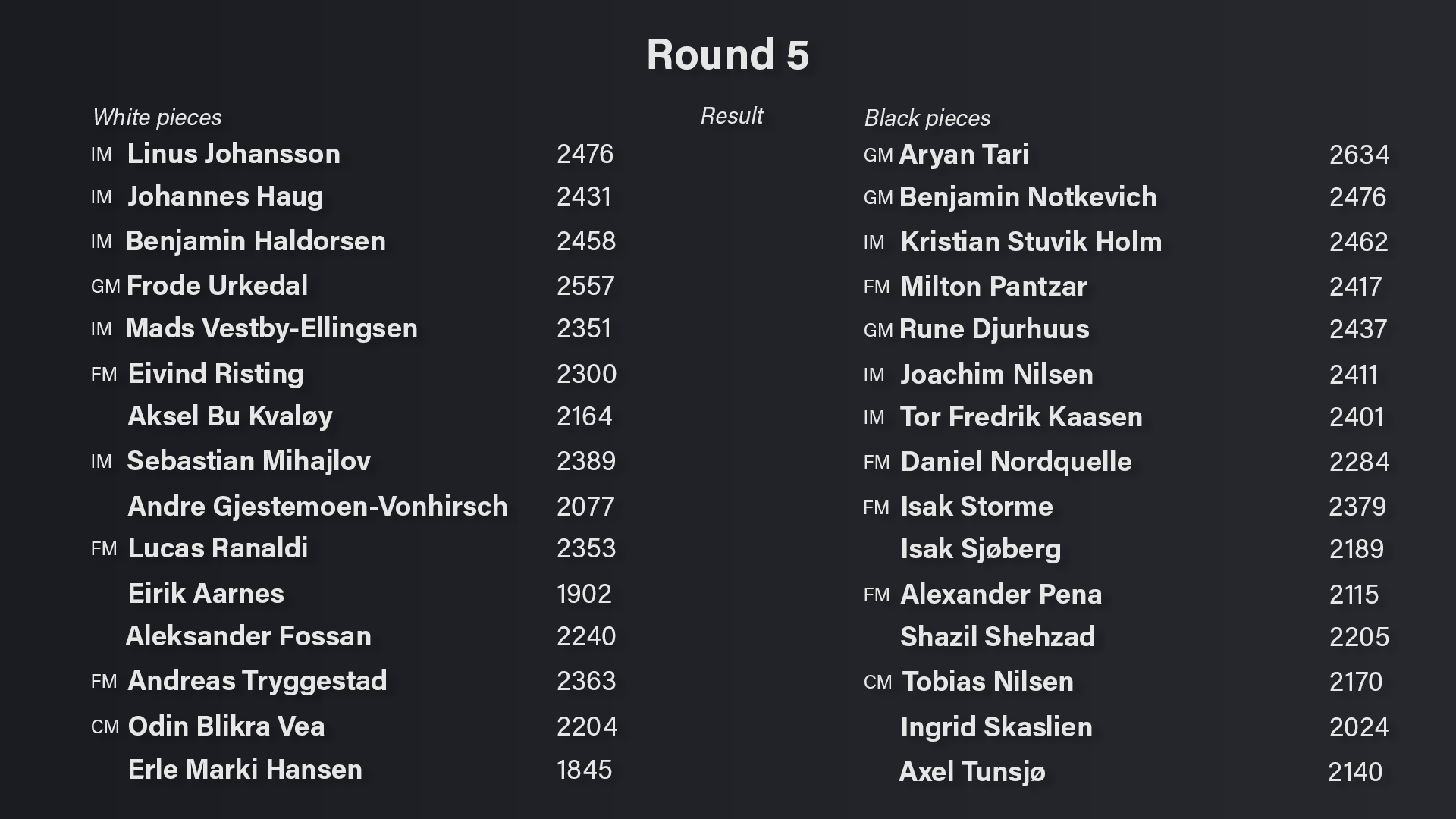 Check out all the results, parings and rating changes here.
Check out the games from Round 3 here, and Round 4 here.