Offerspill Invitational - Round 2
The second round of Offerspill Invitational brought many interesting games, time troubles, and one proper "IM-get-good-postion-against-GM-then-offer-draw" draw.
On the first board GM Aryan Tari had to concede a half point after having a very good position against IM Johannes Haug.  
Aksel Bu Kvaløy (12 y/o, 2164) had a crushing position agains IM Benjamin Haldorsen (2458), but stumbled in the time pressure and lost.
All the games from the first and second round can be found here: https://lichess.org/broadcast/offerspill-invitational--round-2/KxuxfAUd
GM Johan-Sebastian Christiansen and Jonas Bernstein had a varm day in the studio, but they kept their cool non the less!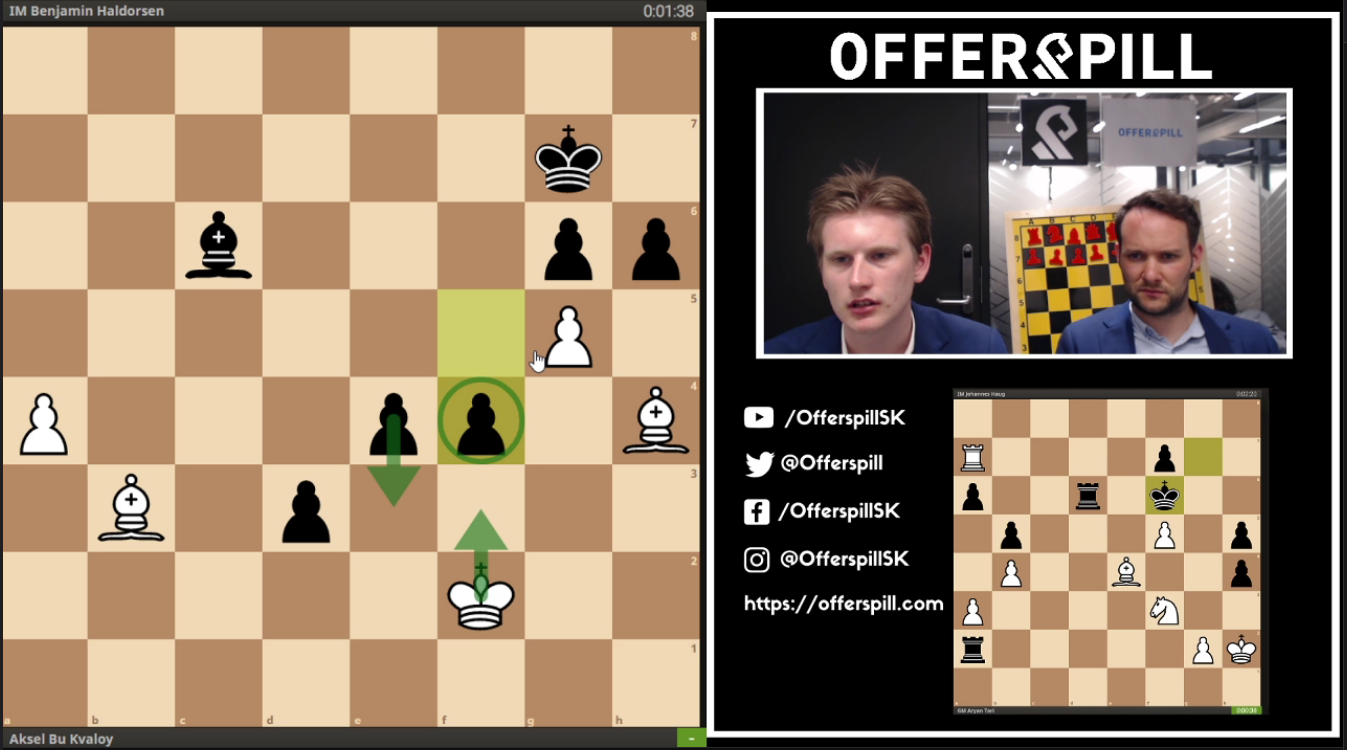 ---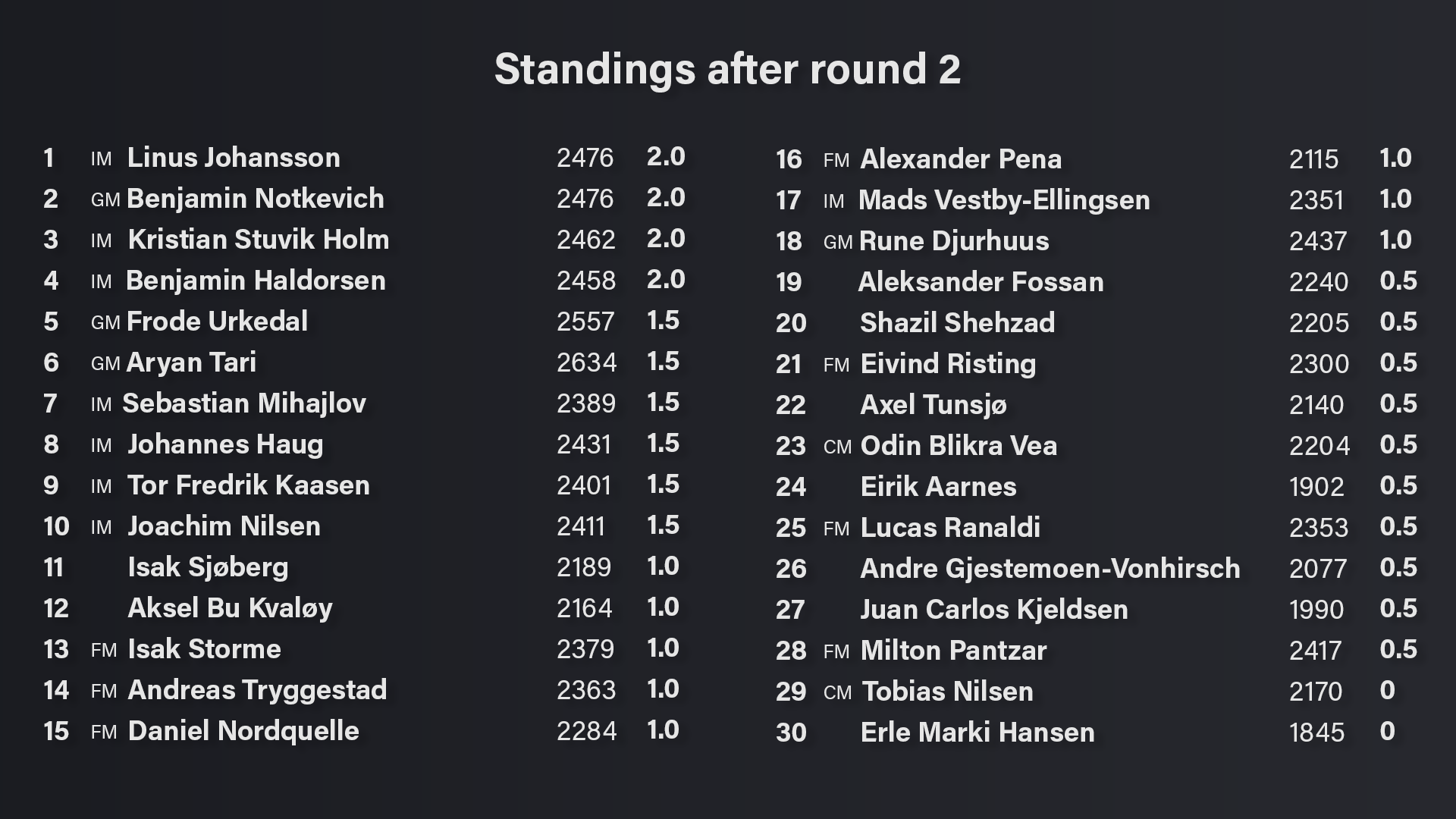 ---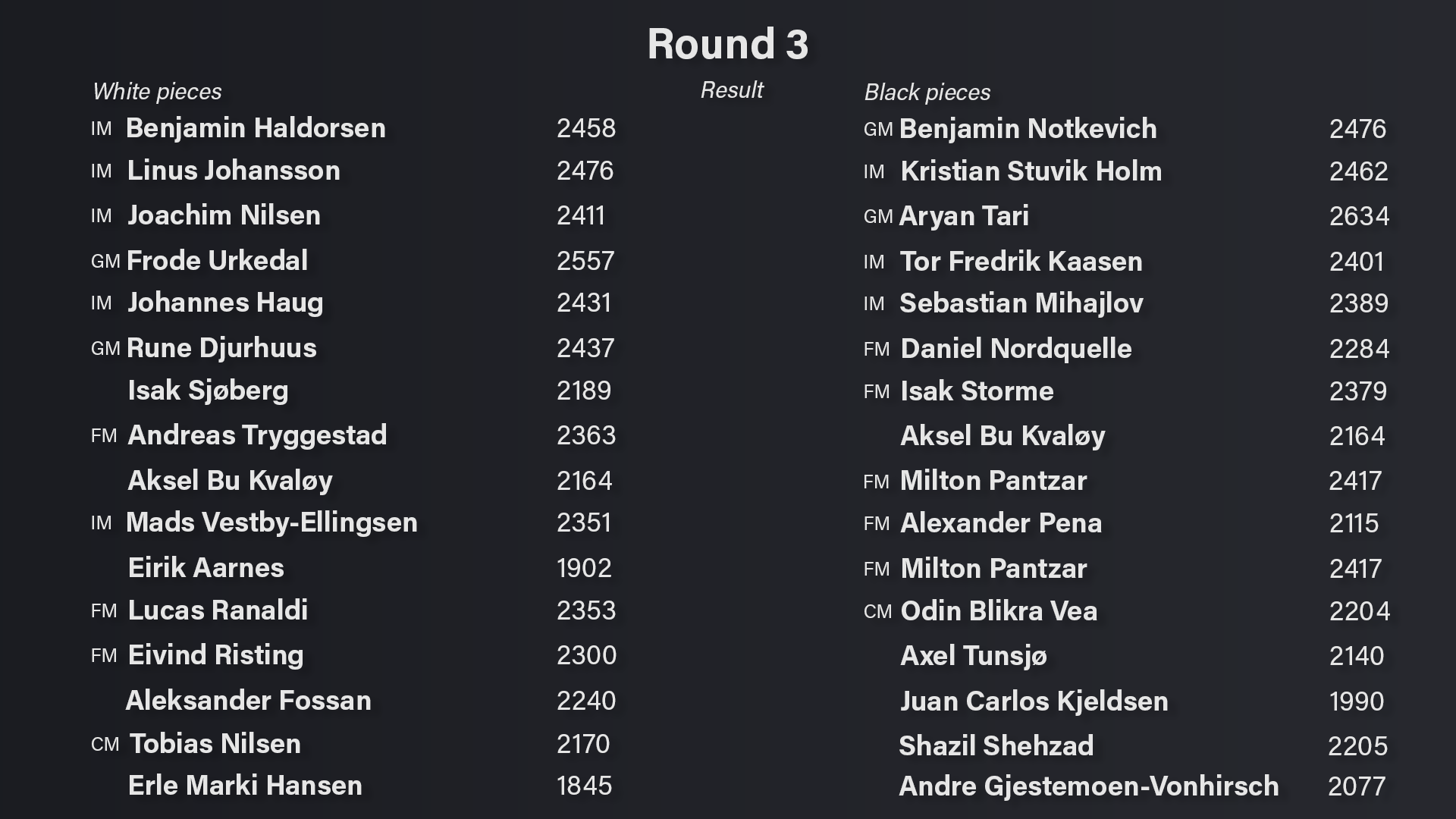 For round 3 we have a lot in store! GM Magnus Carlsen will be commenting on https://www.twitch.tv/offerspillsk together with GM Johan-Sebastian Christiansen
...AND for the players, as there is 26 degree celsius outside, they will be playing under a open roof!
We are looking forward to the next round!