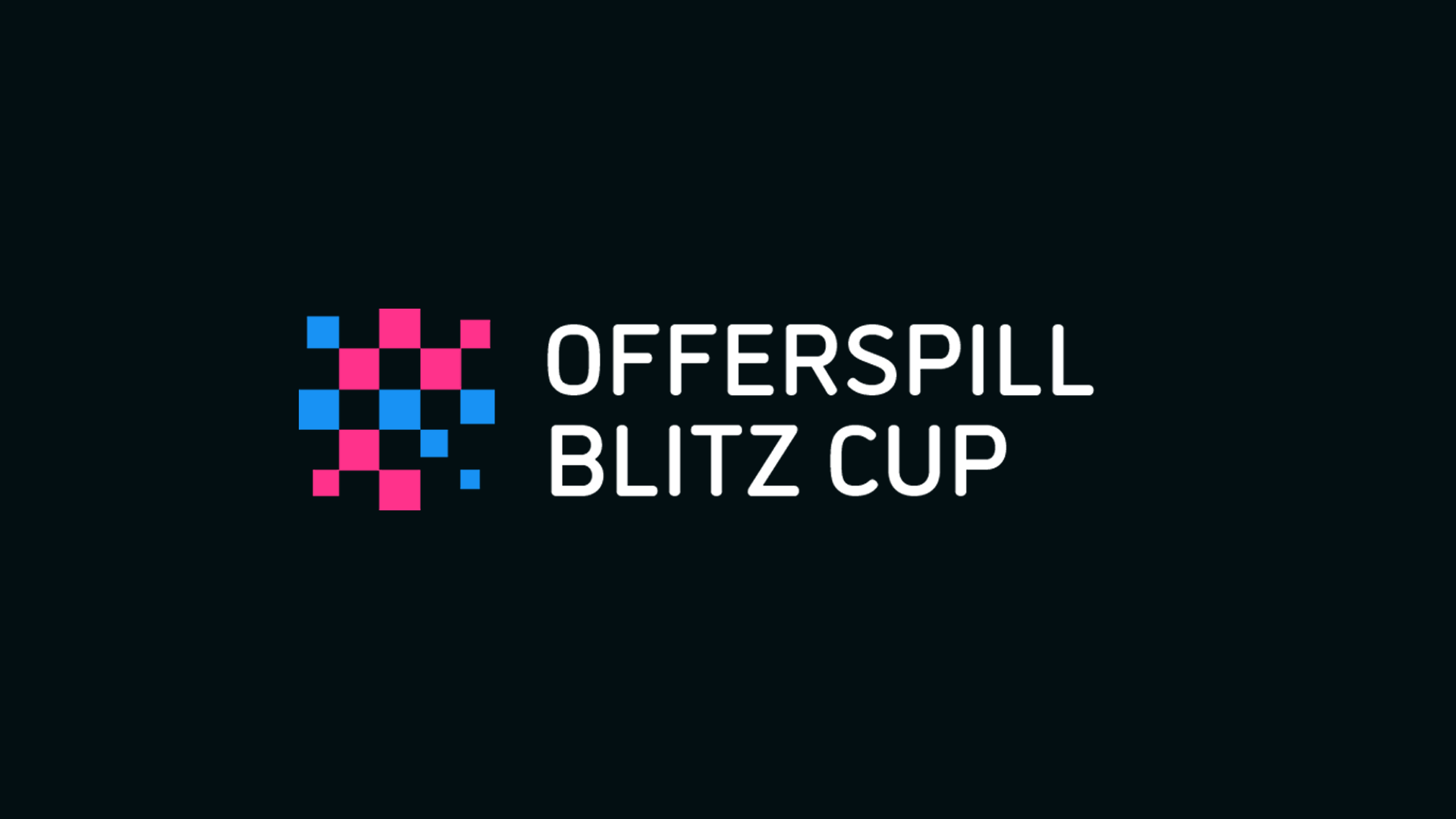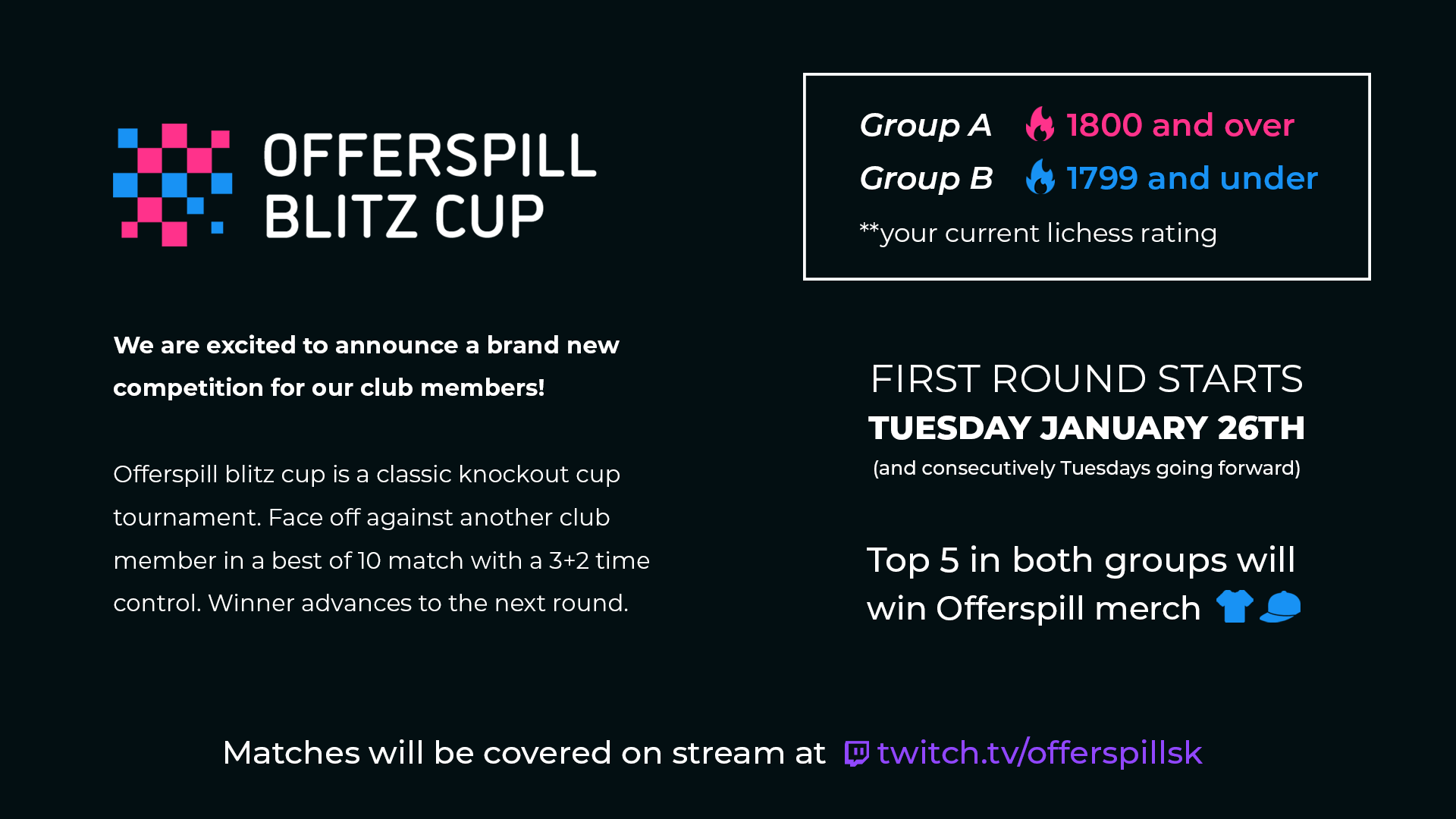 Sign up to Offerspill Blitz Cup here
The length of the cup will depend on the number of participants. We hope that you all will join!

We will play the Cup on Lichess. If you are not already a member of our team make a join request and add your name.